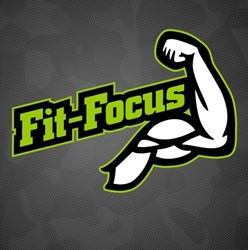 Both your muscles and central nervous system need time to recover from the effort of lifting very heavy weights, and failing to rest long enough will prevent you from lifting heavy on your next set-and even slow your recovery for your next workout.
(PRWEB UK) 13 January 2014
It is well known that the proper way to workout is to have a plan that includes number or reps, sets and weight for each exercise and muscle group. Body builders also know that to really maximize muscle gains rest between each set is important to give the muscles a sufficient amount of time to recover.
Dustin Parsons B.S. explains the science behind why rest periods are vital in the http://www.bodybuilding.com article "Rest Periods Between Sets: Everything You Need To Know". Full Phosphagen recovery is what you are after. He states that 3-5 minutes is the optimum rest interval for those with strength training goals. "One reason for this longer rest is to allow full phosphagen recovery before you begin the next set. Full recovery allows you to produce the greatest muscular force possible for each set performed, and thus receive the greatest absolute strength gains from your training".
Then why is it most people stick to their training plan, but not to their recommended rest periods?
Because even 2 minutes can seem like an eternity to sit and wait in the gym doing nothing. Boredom can hit quickly and that's when it's easy to get distracted & want to cut rest periods short.
Looking around the gym, it's clear that many nowadays turn to their phones for stimulation during these rest intervals. This can make the time go fast, often way too fast. It is all too easy for stimulation to turn into distraction and before they realize it they have rested too long and your muscles (and motivation) have gone cold.
This is just as bad as cutting rest periods to short, as now injuries are way more likely and it is just plain tough to get going again!!
Fit Focus was born. It is a rest period timer that, when set, is sits on top of any other app, allowing the user to go on social media or workout sites but also keep track of their rest period. Once the time (which is set prior to the workout) is up the user will be cut-off from the distraction and forced back to their workout. Once the next set is complete, at the press of a button, the next rest period starts and the user can pick-up where they left off on the site or app they were using during that last rest period.
The premise of the Fit Focus app may seem counter intuitive. An app that stops bodybuilders getting distracted from their workout by encouraging them to surf the web or use other apps. Surely this would distract most people more?!?
As long as the weight-lifter is resting adequately between sets it is doesn't matter what they do during that time. Fit Focus encourages them to make their rest periods stimulating while ensuring that they resume their workout on time, for optimum muscle or strength building results. The Beta testers of Fit Focus rested more often for the correct amount of time and reported that their rest periods were less of a hassle. Ultimately making their workouts more enjoyable.
The Android app is completely free and different from other workout apps in that it is designed specifically for intermediate and experienced gym-goers. It is for bodybuilders who know the routine they are going to follow, who do not need tips or workout suggestions, but who simply need a bit of a nudge to do the one thing that I and so many others find difficult – REST BETWEEN SETS.
There are 3 key benefits to using Fit Focus:
1 - Ensure that rest periods are included into your workouts, so that you can maximize your muscle building potential.
2 - Keep your mind occupied (with or without your Android phone) during these rest periods without fear of getting too distracted, losing track of time and over-cooling.
3 – Use the app in conjunction with any other workout program, app or website currently used, it only focuses on optimizing rest periods.
Fit Focus helps to regiment vital rest periods into any workout so that you get the muscle or strength building results you deserve!