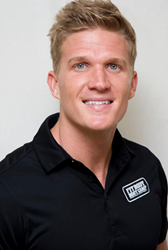 our partnership with Sweat Angles helps us give more each month
Yorba Linda, Calif. (PRWEB) February 04, 2015
The Yorba Linda, Mission Viejo, and Anaheim Fit Body Boot Camps have joined forces with an organization called Sweat Angels. The company is specially designed to help fitness businesses grow while donating money to assist individuals and organizations with a variety of needs and causes.
Fit Body Boot Camp is the nation's most popular and fastest growing indoor fitness boot camp franchise with hundreds of locations worldwide and new locations opening each month. Founded by fitness business and marketing consultant Bedros Keuilian, the franchise is quickly becoming an industry staple.
Bryce Henson, owner of the three Fit Body Boot Camp locations, has spearheaded this new partnership with Sweat Angels. He explained why he chose this particular company and what it means for him and his businesses:
"In an effort to give back to the community and be in a position to sponsor charitable work that helps different people each month, we decided to partner with Sweat Angels. We already make monthly contributions to the specific charities of our choice, like the Young Dreamer Network and Dream Volunteers, for example. But our partnership with Sweat Angels helps us give more each month which allows us to impact our community more, all while spreading the word about Fit Body Boot Camp. It's a major Win-Win."
Sweat Angels works with a different community or charitable cause each month. In December of 2014 they donated 2,698 gifts to children battling cancer; in November of 2014 they donated 52,930 hot meals to families in need.
The organization acquires donations and funding using an integrated technology that tracks Facebook check-ins. When someone checks in at any of his three Fit Body Boot Camp locations Henson has agreed to donate a certain amount of money to Sweat Angels. He incentivizes clients to check-in by telling them that each time they do so he will donate money to a company that helps thousands every month. And when clients agree to check-in they are promoting his Fit Body Boot Camp locations.
"With this new system, we aren't just helping our members at Fit Body Boot Camp lead healthier and more fulfilling lives, but we can also benefit the less fortunate in our community. For me, this is a massive game-changer."
About Yorba Linda, Mission Viejo, and Anaheim Fit Body Boot Camps:
The Yorba Linda, Mission Viejo, and Anaheim Fit Body Boot Camps are part of the Fit Body Boot Camp family of indoor fitness boot camps, whose global goal is to engage 20% of the world's population in a healthy and fit lifestyle by the year 2020. The Yorba Linda, Mission Viejo, and Anaheim Fit Body Boot Camps are owned and operated by Bryce Henson. Henson is committed to helping members of the Orange County community set and accomplish their own health and fitness goals.
Phone: (714) 398-8518
Website: http://www.fitbodybootcamp.com/yorbalindafitnessbootcamp/
Facebook: https://www.facebook.com/ylfitbody