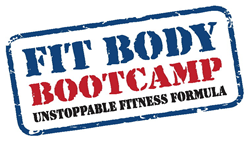 Discovery Day exposes investors to strategies that bring success.
Chino Hills, Calif. (PRWEB) February 27, 2015
The Fit Body Boot Camp Discovery Day will be held on Saturday, March 7 in Cochrane, Alberta, Canada. Attendance is free yet requires the submission of an application and a refundable reservation fee.
The purpose of this event is to expose interested fitness professionals and investors alike to the business strategies that allow for the company's success. This 'open door policy' is intended to present prospective owners with an opportunity to discover if the Fit Body Boot Camp franchise model is right for their needs.
According to the company's website, the event has been designed to address the following questions and concerns:
1. What makes Fit Body Boot Camp different than all other fitness or training facilities.
2. How the franchise systems, processes, and operations help owners achieve desired results.
3. The branding and marketing machine that drives locations.
The event will last for one day and will explore all aspects of the franchise model. Company representatives will work individually with prospective owners to discover if Fit Body Boot Camp fulfills their needs.
Discovery Day will also feature a special appearance by company founder and CEO Bedros Keuilian. Renowned marketing consultant, Keuilian is a highly sought after business coach who works with thousands of fitness professionals each year. He will be presenting a lecture titled "The 7 Pillars of Building a Successful Fitness Business" for all attendees.
Those interested in attending the event can find more information at http://www.fitbodybootcamp.com/discoverday. Company representatives ask that only highly interested investors apply, saying:
"Discovery day's are only for those who are interested in opening up a Fit Body Boot Camp location and want to learn more about the business model and gather information in order to make an informed decision."
More About Fit Body Boot Camp:
Fit Body Boot Camp is a family of indoor fitness boot camps with the global goal of engaging 20% of the world's population in a healthy and fit lifestyle by the year 2020. Fit Body Boot Camp was founded and is operated by Bedros Keuilian, fitness business and marketing expert.
Phone: (888) 638 3222
Website: http://www.myfitbodybootcamp.com/