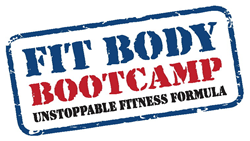 Do not be afraid to pay extra for guided exercises.
Chino Hills, Calif. (PRWEB) January 30, 2015
Whatever the price of a gym membership, if people are not using their gym, or if a gym is not providing clients with expected results, then any money spent is being completely wasted.
To help fitness shoppers get the results and value they expect from money spent on gym and fitness memberships, Fit Body Boot Camp has released the following list of consumer tips:
1) Explore all the options a fitness studio or gym has to offer.
There are many different methods and strategies for losing weight or getting fit. Find a gym that offers guided classes, group workouts, or fitness boot camps with personal attention at affordable rates.
2) Use programs that target specific needs.
A huge variety of machines, equipment and classes will not add any value to a gym membership if those options are never used. Instead, look for targeted workouts that address specific needs. Don't be afraid to pay extra for guided exercises; certified professionals can make a big difference when it comes to getting real results.
3) Different fitness routines are designed for different skill levels.
With experience or past training, a simple gym might be best. But individuals who are unfamiliar with or intimidated by the gym might find that group training or a fitness boot camp works best for their needs. Working out with a professional shows people exactly how to get results fast without risking injury or harm.
4) Never choose a gym based on price alone.
Those investing in gym memberships aren't spending money simply to access gym facilities. Consumers are paying for results, not a gym. While some prices are lower than others, if they do not provide the results then they are not worth a penny. Fitness boot camps cost a bit more, but they come with complete accountability systems that keep clients on track toward expected results.
5) Try working out alongside friends.
A supportive social environment is often more encouraging and enjoyable than a solitary, self-disciplined experience. Help from a licensed instructor and the support system that comes from friends who exercise together can help encourage clients to workout harder and more often. Fit Body Boot Camp is a great place for friends to workout together while getting the help and guidance of a professional.
About Fit Body Boot Camp:
Fit Body Boot Camp is a family of indoor fitness boot camps with the global goal of engaging 20% of the world's population in a healthy and fit lifestyle by the year 2020. Fit Body Boot Camp was founded and is operated by Bedros Keuilian, fitness business and marketing expert.
For more information about Fit Body Boot Camp, visit:
http://www.fitbodybootcamp.com