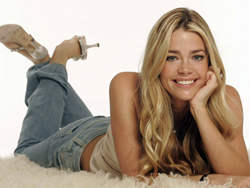 Exercise can play a key role in your recovery from cancer.
Hollywood, Calif. (PRWEB) April 30, 2014
Did you know that exercise can play a key role in your recovery from cancer? Here's a fun way to improve your fitness, overall health, and your emotional response to cancer. Building on the success of our 2013 Challenge, this year's Kidney Cancer Association (KCA) Summer Fitness Challenge offers participants the opportunity to become fit and stay active, while raising funds for the world's oldest, largest, and most trusted kidney cancer charity. You don't have to travel, join a group, or commit to a specific exercise program—just get off the sofa!
Commit to an ongoing program of healthy physical activity between now and June 30, and then confirm your participation by visiting our Facebook page to post a comment or by purchasing apparel that helps to promote awareness of kidney cancer and the need for a cure.
Remember it's important to consult with your doctor before beginning any exercise program. When you accept the 2014 KCA Summer Fitness Challenge, it helps you and others around the world to stay healthy.
KCA is a charitable organization made up of patients, family members, physicians, researchers, and other health professionals globally. It is the world's first international charity dedicated specifically to the eradication of death and suffering from renal cancers. It is also by far the largest organization of its kind, with members in more than 100 countries. Celebrity board member Denise Richards works to raise funds and awareness.