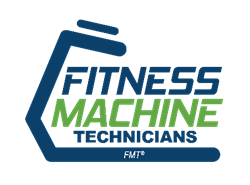 "It was great to share with Pam, an influential leader in the franchise world, and her audience some of the PR strategies that have worked for Fitness Machine Technicians, along with Karen Murray, whose franchise PR team has been a critical resource as we continue to expand."
MALVERN, Pa. (PRWEB) July 07, 2020
Don Powers, founder of Fitness Machine Technicians, a franchise specializing in the maintenance and repair of exercise equipment for gyms, corporations, hotels, and private residences, appears on the latest episode of Franchise Business Radio, a national podcast that brings together franchise professionals to connect, educate and collaborate to serve the franchise community and those considering franchise ownership. Program host Pam Currie hosted a discussion focused on public relations approaches to maximize a local franchise grand opening and build awareness on a national level with Don and Karen Murray, franchise practice leader and vice president at Powers Brand Communications, the Philadelphia-based public relations and content marketing firm.
With 35 years of experience in the fitness industry, selling equipment, owning retail locations, and owning and managing fitness centers, Don founded Fitness Machine Technicians, based in the Philadelphia region, in 2002. He saw an opportunity to provide a necessary service, a business based solely on repairing and maintaining fitness equipment. The model was so successful that he decided to franchise the company.
Today the award-winning Fitness Machine Technicians franchise has locations in more than 90 territories across the country, with franchise opportunities currently available to those interested in fitness and looking to run a service-based business based on a proven operating model. The company was ranked as one of the fastest-growing franchisees in 2019 by Entrepreneur magazine and grew from two franchisees in October 2018 to over 90 territories sold by the end of May 2020.
"Franchise Business Radio is a very resourceful program for the franchise community, covering a variety of topics to help franchisors and franchisees grow their business, as well as to engage prospective owners," said Don Powers. "It was great to share with Pam, an influential leader in the franchise world, and her audience some of the PR strategies that have worked for Fitness Machine Technicians, along with Karen Murray, whose franchise PR team has been a critical resource as we continue to expand."
During the podcast, which spotlights leaders in the franchise industry as well as experts in related fields, Don provided examples of how different marketing tactics have helped Fitness Machine Technicians grow on a national scale as well as on the local level, focusing on the consistent value of public relations.
Specific topics covered in the discussion included:

What Does the Franchisee Need to Know About PR as They Open in a New Market?
How to Maximize Your Local Grand Opening with PR
How to Sustain Momentum
Franchisor PR: Promoting Your Brand on a Regional and National Level
About Fitness Machine Technicians
Fitness Machine Technicians specializes in the maintenance and repair of fitness equipment for commercial and home exercise facilities. Clients include fitness centers, corporations, hotels, condominiums, high schools, colleges and universities, government, and residential homes across the United States. Its corporate-trained and authorized technicians are committed to providing the most reliable repair and maintenance services.
Fitness Machine Technicians also offers franchise opportunities to individuals with an interest in fitness and looking to run a service-based business based on a proven operating model. The company's award-winning franchise currently has locations in more than 90 territories across the country. For more information, visit the website at
http://www.FitnessMachineTechnicians.com or call 844-FMT-FIXX.