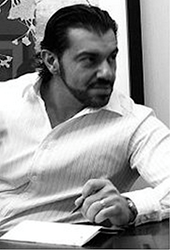 The first part of the webinar explains why building a brand is so important and the value of becoming known as a fitness expert in your local community.
Chino Hills, CA (PRWEB) August 27, 2014
Bedros Keuilian is the founder of the fastest growing fitness boot camp franchise in the world, the leading fitness boot camp marketing expert in the industry and consultant to Spike TV's Gym Rescue reality series. One thing he knows very well is how to build a reputation and personal brand as a subject matter expert in the fitness business.
In his new, hour-long webinar just uploaded to YouTube, he lays out a step-by-step instructional guide on how fitness boot camp owners and personal trainers can establish themselves as local fitness experts and turn themselves into a fitness brand, without spending a lot of time and money on marketing or advertisement.
"Most fitness boot camp owners or personal trainers don't have a lot of money to spend on creating a reputation as fitness experts in their communities," says Keuilian. "But what they do have is knowledge. By sharing that knowledge and the results they get for their clients, they can very quickly become "the" fitness expert in their local areas."
As the webinar explains, Facebook and YouTube are the tools they need to do exactly that.
"Facebook and YouTube need to be used in conjunction. With some methodical cross-promotion of posts and uploads, it's very easy to build a great momentum in a very short time," Keuilian explains.
The hour-long webinar is short on glitz and glamour, instead focusing on simple, actionable steps that any personal trainer or fitness professional can use immediately to begin building their brand.
"The first part of the webinar explains why building a brand is so important and the value of becoming known as a fitness expert in your local community," says Keuilian. "Then we move on to how to use Facebook posts, and what types of posts to use, in order to generate a huge amount of public interest and get a ton of fresh prospects. Last, I explain how to use YouTube, what kinds of videos to create and then how to cross-promote the Facebook and YouTube content for maximum effect."
It was exactly these steps that helped Keuilian to build his own brand as a fitness marketing expert and which also led to his being asked to serve as a fitness marketing consultant on Spike TV's Gym Rescue.
"The producers of the show found me by Googling 'fitness marketing expert' and coming up with one of my many YouTube videos," says Keuilian. "I can't think of any better proof that the strategies in the webinar are extremely effective."
About Keuilian Inc.
Keuilian Inc. (est. 2007) was founded by fitness marketing and business consultant Bedros Keuilian, who has been named the "hidden genius" behind several of the biggest names in the fitness industry. In addition, he is also the founder of the popular fitness marketing blog, PTPower.com, and founder and CEO of the indoor fitness boot camp franchise, Fit Body Boot Camp.
To find out more about Bedros Keuilian and his fitness boot camp franchise, please visit http://www.ptpower.com/ and http://www.myfitbodybootcamp.com/.