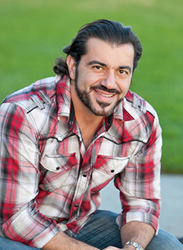 Fitness Business Summit is unlike any other fitness industry event or seminar
Chino Hills, Calif. (PRWEB) February 04, 2015
With market forecasts promising new growth and recovery for America's previously stagnated economy, the multi-billion dollar fitness industry is showing signs of impending expansion and new business development.
Each year, hundreds of successful fitness professionals gather in Southern California at the Fitness Business Summit. The event creates a space where fitness professionals and entrepreneurs can discover, share, and generate forward thinking ideas. Professionals and successful business people from fitness companies, gyms and studios located around the world meet with one another to share successful ideas, learn new business strategies, and discover new industry trends and developments.
This year's conference, Fitness Business Summit 2015, is being held at the Westin Hotel in Costa Mesa, Calif. on March 27-29.
A record number of fitness businesspeople have purchased tickets to attend this year's conference. With nearly 600 tickets sold and the event still over a month away, organizers are scrambling to negotiate with the Westin for a larger venue that can accommodate the unprecedented number of conference attendees.
The remarkable number of sales for this year's Summit is strong evidence for the fitness industry's current and projected growth. With the middle class's discretionary spending budget higher than it has been since 2008, and with growing awareness of America's staggering obesity and health statistics, fitness businesses are becoming increasingly more desirable for investors and entrepreneurs alike.
Bedros Keuilian, a fitness entrepreneur himself, and founder of Fit Body Boot Camp, a popular new fitness franchise, is the mastermind behind the entire conference. He has been hosting the event annually since 2007. Keuilian expressed his excitement for the record ticket sales and explained what makes his event so unique:
"Fitness Business Summit is unlike any other fitness industry event or seminar. It is the only three day event that focuses on teaching fitness industry professionals how to become better fitness business owners so that they can grow their business, make more money, and have more freedom to live life how they like."
Keuilian also explained the methodology behind his event, revealing the strategies that make his seminars effective:
"The Fitness Business Summit is the only event with presenters that are not seminar speakers. Rather, they are fitness professionals actively working in the trenches, running their businesses, and making multiple six and even seven figures.
They're committed to teaching the secrets and strategies that have helped them create successful personal training gyms and boot camps."
Tickets for the event are currently on sale but Keuilian said sales may soon close if a properly sized venue cannot be secured.
However large the summit becomes, come March, hundreds of fresh and forward thinking fitness entrepreneurs will be learning powerful new ways to grow their businesses and the economy alike.
About Keuilian Inc.
Keuilian Inc. (est. 2007) was founded by fitness marketing and business consultant Bedros Keuilian, who has been named the "hidden genius" behind several of the biggest names in the fitness industry. In addition, he is also the founder of the popular fitness marketing blog, PTPower.com, and founder and CEO of the indoor fitness boot camp franchise, Fit Body Boot Camp.
To learn more about Bedros Keuilian and his fitness boot camp franchise, please visit: http://www.ptpower.com/ and http://www.myfitbodybootcamp.com/