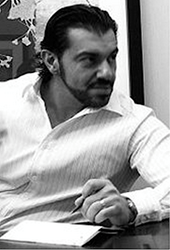 With fitness marketing, it's all about creating long-term, month-to-month clients.
Chino Hills, CA (PRWEB) September 13, 2014
Bedros Keuilian, founder of the internationally franchised Fit Body Boot Camp and renowned fitness marketing coach, has always been an advocate of using Groupon as a marketing tool. Many people think Groupon's most useful days are over, but the post explains that this isn't true; but the strategies for using it may need to change.
"A lot of people think of Groupon deals as a way to generate some quick income," says Keuilian. "They run a special and the only thing they're thinking of is the income from the special itself. But that's not a very sustainable way to make money; it's too small-ticket. The point of using Groupon as a fitness marketing tool is to use the deal to bring people in and then have a plan in place for signing those people up as permanent clients."
Keuilian adds that many businesses run a popular deal on Groupon and see plenty of prospects walk through their doors, but then drop the ball on creating more lasting income from those clients.
"With fitness marketing, i t's all about creating long-term, month-to-month clients," he explains. "Business owners shouldn't leave these prospects on their own once they get there and just hope that the boot camp or gym sells itself."
Fit Body Boot Camp utilizes Groupon fairly often to bring in prospective clients. But they have a set system in place for turning those prospects into very happy, long-term clients.
"When we run a Groupon deal, it's usually for 4-6 weeks of training at a very low price. After their first workout, we check back with them personally to see how they enjoyed it and to set up a free nutritional consultation," says Keuilian. "That alone usually separates the real prospects from the deal-hoppers and it's just one added value that no one else offers."
That nutritional consultation is just part of the one-on-one attention that prospects receive during their Groupon deal. Follow up consultations to discuss goals, create free meal plans and other personalized services help to create a great customer experience and get customers excellent results. Those results and that experience are what lead to a close rate that is much higher than industry averages.
"Groupon is a great fitness marketing tool for bringing in new prospects," says Keuilian. "But once they come through your door, you have to give them a great experience and plenty of added value and then actually ask them face-to-face to continue working worth you. If you're not asking for a sale, then you're wasting your money and all those qualified leads."
About Keuilian Inc.
Keuilian Inc. (est. 2007) was founded by fitness marketing and business consultant Bedros Keuilian, who has been named the "hidden genius" behind several of the biggest names in the fitness industry. In addition, he is also the founder of the popular fitness marketing blog, PTPower.com, and founder and CEO of the indoor fitness boot camp franchise, Fit Body Boot Camp.
To find out more about Bedros Keuilian and his fitness boot camp franchise, please visit http://www.ptpower.com/ and http://www.myfitbodybootcamp.com/.