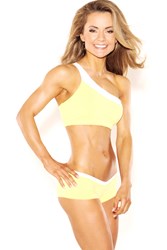 It's great to have SmartShake on board – I use a SmartShake myself and don't know what I'd do without it.
(PRWEB UK) 31 October 2013
SmartShake was created by entrepreneur Mikael Nilsson who was frustrated by having to carry around small containers of protein powders, and cope with drinks containers that leaked. He realised other people faced the same problem, so came up with the idea of a 100% leak proof smart shaker with storage compartments for protein powder and capsules. The first version was made available in late 2009 and now versions are available in neon, signature (branded with top names in the fitness industry), lite (without containers), and original. SmartShake will be providing products for participants on the Alexandra Wilson 'Fitness Model Finishing School' course, as part of their extensive gift bags.
The school takes place at trendy fashion shoot venue the Milliners Loft, Shoreditch, London – which has played host to shoots featured in Elle, Cosmo, Vogue and Look Magazine, and to fashion icons such as Kate Moss, McQueen, Mario Testino and Tim Winter.
The course will enable women who've been working hard on their fitness and physique – or those who need a goal to work towards - to celebrate their fitness journey with the help of training and coaching from the ultimate fitness modelling dream team.
Alexandra says "It's great to have SmartShake on board – I use a SmartShake myself and don't know what I'd do without it – a simple, convenient solution to a really common niggle that most fitness enthusiasts face."
The next two day Fitness Model Finishing School courses are the 30th November/1st December and 28th February/1st March in London. More locations and dates will be announced soon. Women considering applying could be in any walk of life or career, or they may already be working in the industry as fitness trainers, sports or dance instructors or aspiring fitness models. They'll take away tips, tricks and modelling secrets from top industry experts, along with photos, a video and gift bag.
About Alexandra
Alexandra is a fully qualified personal trainer with a wealth of experience in the industry, creating personalised fitness and nutrition plans and online coaching programmes to inspire and motivate people to look, feel and be their best.
She recently became one of the first people in the world and one of only 20 selected from the UK to be given the status of 'Physique Elite Master Trainer' by world-renowned trainers Neil Hill and Kris Gethin. She has been featured in modelling shots in, and written articles for, a variety of magazines in the UK and abroad (Red, Health & Fitness, Now, Women's Fitness, Ultra Fit, Fit and Firm, ExtraFit and Fitnorama). She is an ambassador for the 'Better Bodies' range of fitness clothing, the face of Biondi Couture's fitness competition range and Mark Anthony's 'Body Trainer' exercise device.
To find out more about Alexandra, receive a free 'I will make you lean' e-book, sign up for her free e-news containing tips, advice and information and receive details of new programmes as they launch, visit: http://www.alexandrawilson.com.