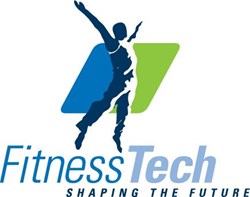 What began as a niche, enthusiast market has gone mainstream, as major sports brands like Reebok and Adidas join CES regulars like Fitbit, LG Electronics and Polar in our FitnessTech Summit and our South Hall exhibit area
New York, NY (PRWEB) November 25, 2013
High tech sports and fitness have gone mainstream. From the latest in wearable technology and location based-enabled devices, to cloud-based data and community, the sports, fitness, and outdoors markets will converge at the FitnessTech Summit, presented by Living in Digital Times at the 2014 International CES®, Januay 7, 2014 starting at 8:30 a.m.
"What began as a niche, enthusiast market has gone mainstream, as major sports brands like Reebok and Adidas join CES regulars like Fitbit, LG Electronics and Polar in our FitnessTech Summit and our South Hall exhibit area," said Robin Raskin, Founder of Living in Digital Times. "The Summit will also showcase the latest fitness wearable devices in a high-tech "battle of the bands."
"Sports teams, gyms, recreational facilities, corporate health initiatives and individual consumers are all embracing the new ability to track, measure and modify behaviors, said Julie Sylvester, co-producer of the FitnessTech Summit. "The industry has swelled and embraced participants from high-tech competitive sports and big sporting goods companies with plenty more room for growth."
The FitnessTech Summit will feature leading experts in the sports, fitness and outdoors markets who will explore industry trends and what it means for consumers. Some highlights include:
Stacey Burr, Vice President of Adidas Interactive, and a pioneer in wearable sensing technology, will talk about how cutting edge sensor technology enables us to measure physical activity and manage training at an individual level to ensure athletes maintain peak physical performance in games and training.
Paul Litchfield, Vice President of Advanced Concepts for Reebok and creator of Pump footwear, will explore how technology will be integral to personalization and more sophisticated fashion. He'll look at the role of sporting goods companies in this new market.
Shannon Miller, Gold medal winning gymnast, athlete, cancer survivor, and mother has always led a healthy, active lifestyle and she will share her secrets for maintaining the "balancing act." After the conference, Miller will be on hand in the Polar booth in the FitnessTech Zone to sign autographs.
Can't miss sessions on the FitnessTech Summit agenda include:
Analyze That: What Do Algorithms Have to Do With It? Leading Fitness tech pioneers including John "Ivo" Stivoric from Jawbone and Dr. Steven LeBoeuf of Valencell join Michael Yang from Comcast Ventures to discuss the next generation of algorithms and what they add to the wearable sensor market.
Trimming the Fat in Corporate America: With healthcare costs soaring, employers are turning to the fitness tech market for answers. Amy McDonough from Fitbit joins Humana's Christopher Nicholson and Virgin Pulse's Chris Boyce to help answer the question of affordable health care.
Battle of the Bands: Jennifer Jolly, host of USA Today's Tech Now and Tech's Appeal, emcees this battle between the newest fitness bands on the market. Audience participation is encouraged so come and vote for your favorite. Then stick around after the show to enjoy an end-of-day happy hour and interact with the new, hot fitness technology being introduced for 2014.
The FitnessTech Summit, produced by Living in Digital Times, will be held during CES on Tuesday, January 7th, 2014 from 8:30 a.m. to 6 p.m. at the Las Vegas Convention and World Trade Center (LVCC). Innovations in sports, fitness, outdoors tech will be showcased daily in the Fitness TechZone on the exhibition floor of the LVCC from January 7th to 10th, 2014. Developers, manufacturers, distributors and service providers are encouraged to attend the Summit and can register using the CES website.
About Living in Digital Times
Living in Digital Times produces conferences and exhibits throughout the year that bring together the most knowledgeable leaders and the latest innovations that intersect technology and lifestyle. Among their many goals is to help companies understand what it means to be a consumer in today's digital world and stay a step ahead in identifying key trends in their given marketplace. Living in Digital Times produces the following summits, exhibitions and events annually at International CES: Digital Health Summit, Silvers Summit, FitnessTech Summit, TransformingEDU, Kids@Play Summit, MommyTech Summit, Mobile Apps Showdown, Last Gadget Standing, FashionWare Show and the KAPi Awards. For more information, visit http://www.LivinginDigitalTimes.com.
About CES
The International CES is the world's gathering place for all who thrive on the business of consumer technologies. It has served as the proving ground for innovators and breakthrough technologies for more than 40 years—the global stage where next-generation innovations are introduced to the marketplace. As the largest hands-on event of its kind, CES features all aspects of the industry. And because it is owned and produced by the Consumer Electronics Association (CEA), the technology trade association representing the $203 billion U.S. consumer electronics industry, it attracts the world's business leaders and pioneering thinkers to a forum where the industry's most relevant issues are addressed. Follow CES online at http://www.CESweb.org and through social media: http://www.CESweb.org/social.
# # #