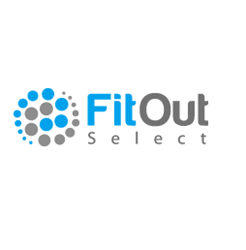 Finding CERTIFIED Interior decorator contractors couldn't be easier!
Dubai, United Arab Emirates (PRWEB) June 24, 2014
Empowered with the insight and techniques to transform houses into dream homes, Fit Out Select has now emerged as a leading residential interior fit out company is now offering dynamic interior design solutions to its customers at very affordable prices. Working with a team of highly experienced home design contractors, the company has been delivering creative Home Design solutions well within the budget and time schedule as required by their clients. With progressive approach and advanced technology by their side, Fit Out Select has succeeded in ensuring superlative quality, attention to details and durability in all their projects.
In addition to the residential sector, the company has also made its mark in the league of commercial interior fit out companies delivering professionally neat and smart office interiors as per the varied needs of different clients. Elaborating on the same, a representative of Fit Out Select mentions, "At Fit Out Select, we specialize in finding that ideal match between the character of a business and the design of the fit-out. We work with a range of Interior Designers, each selected for their proven strengths, and each able to deliver a blend of form and function perfectly suited to the business you have now, and to your aspirations for its future."
About Fit Out Select
Fit Out Select is a UAE based interior decorator and designer service provider, which has managed a number of projects of both the residential and commercial places. The company's contractors have worked with different companies like Kcal, the Dubai Mall, HSBC, and Toyota, Kraft, Apple, Subway and many others. The company has managed teams of professional contractors that cover each and every aspect of fitting out interiors in residential and commercial places. The company coordinates the activities and progress of their contractors to make sure, they mesh appropriately within the whole venture. The company also offers commercial services like IT, web design and search engine optimization, interior design, project management and many others.
For more information, please visit http://fitoutselect.com/.