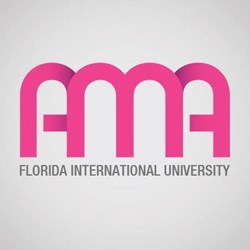 "The most anticipated marketing workshop we've had all year!" Pierina Pineda, AMA President
Miami, Florida (PRWEB) October 22, 2013
The American Marketing Association at Florida International University has partnered with Jeff Zelaya to host what has been according to the AMA President, Pierina Pineda "The most anticipated marketing workshop we've had all year!"
Jeff Zelaya is an alum of the FIU College of Business, a former VP of the 2011 International Platinum Ranked AMA Chapter and was specially honored at his commencement by FIU President Rosenberg as a "Worlds Ahead Graduate". After graduation Jeff went on to become a popular marketing consultant and professional speaker whose clients include non-profits, small businesses, and Fortune 500s.
In Saturday's workshop Jeff is expected to deliver the following lectures:
Unauthorized Marketing 101
10am-11am
Jeff will share his 10 most valuable marketing lessons that students should learn before they graduate.
Social Media Right Now…Now…Now
11:15am-12:00pm
In this 45 minute lecture Jeff Zelaya will teach the top 10 things that marketers need to know about social media right this minute.
The Death of Social Media
12:15pm – 1pm
Jeff Zelaya will share insight from experts, futurists and first-hand experience about the "death" of social media and what will be coming next.
Tickets for this special marketing lecture start at $10 and 100% of the proceeds will go to fund a much needed scholarship for students that will be representing FIU in the upcoming American Marketing Association International Collegiate Conference.
You'll be able to follow the conversation on twitter #FIUSOCIAL
Jeff Zelaya says "The AMA Collegiate Conference was an event that opened up many doors of opportunity for my career; with this fundraiser we could help deserving students get the same experience and better. This could potentially change their life!"
The FIU Sales Club will also be hosting Jeff on Tuesday, October 29th at 5pm on FIU's main campus MARC 145. He will be moderating the panel discussion "Success Stories in Sales" and deliver a motivational sales keynote presentation. Sponsors for the event include Vocus, Teksystems, City Furniture, ADP, Enterprise and Pepsi. Jeff Zelaya was the first place winner of the 2011 AMA National Sales Competition, since then he's mentored Angela Gers, the 2012 AMA National Sales Competition 2nd place winner.
Dr. Nancy A. Rauseo, Senior Lecturer and FIU Sales Club Advisor says "We're excited to have Jeff as our guest speaker, a lot of our students look up to him. After Jeff's First Place Win at 2011 AMA National conference the interest in our sales program skyrocketed.
She added "We're getting a lot more corporate attention now for our FIU sales talent and we're helping our students start their sales careers with great companies like ADP, Pepsi, Enterprise and Vocus "
Professor Rauseo was Jeff's coach for the 2011 AMA National Sales Competition and has been teaching marketing, sales and business classes for over 11 years at Florida International University.
Both events are open to FIU students, FIU Alum and community partners.
You can register for the event or make a donation to the scholarship by clicking here.