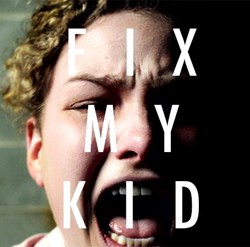 Brainwashed until broken; adolescent treatment programs in the United States are using cultic practices and brainwashing techniques on children.
Hollywood, CA (PRWEB) August 06, 2013
The creators of Fix My Kid: Straight Inc. and the Rise of the Troubled Teen Industry are seeking donations on the crowd-funding platform Indiegogo to finish and distribute a film that exposes extreme abuse in teen treatment facilities.
About the Film
Fix My Kid is a groundbreaking movie that pulls back the veil on "tough love" treatment programs. Since the 1960's, thousands families have enrolled their kids in these unregulated, privatized facilities. Many children in these programs have allegedly been tortured and forced to endure physical and psychological abuse. And, they are coerced into becoming perpetrators of abuse.
The movie examines Straight Incorporated, one of the most controversial treatment programs in American history. Fix My Kid investigates claims that Straight Inc. employed methods nearly identical to brainwashing in totalitarian prisons, contributing to long lasting trauma, PTSD, and suicide for many of Straight's clients. Although Straight Incorporated has closed its doors, similar methods are found in today's troubled teen industry.
Executive producer Kelly Matthews lost her brother, who committed suicide after attending Straight Incorporated. "The abuses and trauma imposed on these children will continue until the American public understands the nature and effects of abusive treatment programs on adolescents," states Matthews. "Fix My Kid shares the perspective of professionals, family members, and former clients of Straight and other programs to help protect future generations of adolescents from abusive treatment practices."
Seeking Funds on Indiegogo
The film's producers hope to release the film in 2014. But, the team – which has volunteered four years to the project – still needs to raise $50,000 to finish and market the film. Readers are encouraged to make donations at our Indiegogo Campaign page. Any amount is welcome.
To learn more about the project, visit http://www.fixmykidthemovie.com.
Contact
Kelly Matthews
717.451.9159
info(at)fixmykidthemovie(dot)com