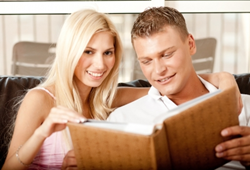 We now have one of the most affordable entry-level investment products that seniors, young adults and consumers who are saving for retirement can access this year
Houston, TX (PRWEB) January 31, 2015
The costs to invest in some securities in the U.S. stock market could prevent some adults from building a wealth portfolio each year. The JWB company is now providing information about fixed income investments through its capital programs for investors at http://www.jwbrealestatecapital.com/best-rental-property-deals-in-2015.
Both men and women who are preparing to make decisions on investment types this year could benefit from this new content available. The fixed investment products that are overviewed include turnkey properties that can be financed using one or more Roth IRA, traditional IRA or 401K accounts.
"We now have one of the most affordable entry-level investment products that seniors, young adults and consumers who are saving for retirement can access this year," said one JWB rep.
The concept of investing wisely and exploring ways to reduce taxation has created new sources of income building at the JWB Group over the past year. Because the company owns a private network of rental properties, real estate can now be purchased and invested into using non-cash options.
"Our company is one of few that will help finance a rental home purchase when cash is not used as the payment method in the U.S.," said the rep.
The JWB company has recently published information about how to cut out taxation normally payable on the transfer or sale of a rental home. This content at http://www.jwbrealestatecapital.com/what-is-a-1031-exchange is now available to review on any smartphone or tablet computer that has Wi-Fi or an Internet connection.
About JWB Real Estate Capital
The JWB Real Estate Capital company created its beginner investment program in 2006 and has now increased its rental property inventory over 300 houses. The company now accepts out-of-state investments from adults nationally. The JWB Real Estate Capital company showcases 12% or higher returns on rental homes that are managed in the North Florida market each year for investors.