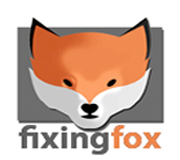 A PC optimization for $39 may be the best option.
Rochester, New York (PRWEB) February 04, 2014
There are many reasons why your computer may be running slow. It can be a hardware issue such as a bad hard drive or ram issues, motherboard or even processor, but it can also be software and OS related such as corrupted OS, down to viruses. A PC optimization for $39 may be the best option once a technician can properly determine that none of the issues above are the cause of the problem. "Sometimes a customer may bring in a computer wanting an optimization, but if his or hers computer is experiencing a more complex issue, an optimization may help but it is not the proper solution to fix the problem. Other services that Fixingfox provides are virus removal, OS re installation, and even file recovery if needed. The prices for all services mentioned are all on the Fixingfox official website.
For computer owners that are experiencing slower performance than usual, there is good news because Fixingfox in the Village of Pittsford NY may be able to help. The Rochester based company that started in Brighton, NY has decided to keep prices to a minimal yet another year. "I don't know how they survive keeping their prices so much lower than their competition while being located right in the heart of Pittsford," says Jason Jones of Brighton New York. The secret lies in their efficiency, the technicians work a dual shift from 10 in the morning until 1 in the afternoon, followed by an afternoon shift that begins at 3pm and ends at 6 at night. "By having a double shift, it allows us to really concentrate on the jobs that we are working on, multi-tasking and working as hard as we can. During our lunch hours, we slow down, run errands and enjoy our day," says David of Fixingfox in Rochester, NY. This "European" working model not only helps the technician work more efficiently but also helps cut on company costs too.
Fixingfox in Pittsford NY provide repair and services for all areas of Rochester, NY such as Brighton, Fairport, Pittsford, Penfield, Webster, Perinton, Henrietta, Rush, Mendon, Gates, Chili, Churchville, Greece, Victor and even Canandaigua. They specialize in all brands of desktop computers, laptop notebook computers, netbook computers, Apple computers, iPads and iPhones. Some of the most popular computer brands services are Apple, Dell, HP, Sony, Toshiba, Acer, E Machines, Panasonic, Samsung, Gateway, and also all local custom built computers and laptops. The store located in the Village of Pittsford NY is located on 5 Monroe Avenue, Pittsford NY 14534. The computer store and repair facility is open from the hours of 10-1 and then 3-6 on weekdays and from 11-3 on weekends. So if you are having any computer issues and do not know where to begin, give Fixingfox computer repair and sale a call, they're professional and affordable.