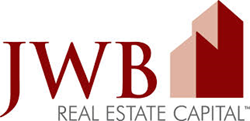 Facts about the FL real estate market can be harder for people who live out of state to find online and we're now including direct information at no cost
Atlanta, GA (PRWEB) January 13, 2015
Obtaining information as a new real estate investor concerning the Jacksonville market will now be easier this year thanks to the JWB Real Estate Capital company. A new updated facts video has been included for review by investors at http://www.jwbrealestatecapital.com/jacksonville-real-estate-market-2-new-facts.
The video uploaded for public viewing now includes 2015 information and offers 2 direct facts that are unknown by investors who invest strictly in their home markets. The JWB company specializes in buying and building properties for rent in Duval, Nassau and Clay counties and has added the new video to educate potential investment clients.
"Facts about the FL real estate market can be harder for people who live out of state to find online and we're now including direct information at no cost," said a JWB Group rep.
The FL investment properties for sale courtesy of the JWB company that are accessible from the company homepage have been updated to include new features for the New Year. Because tenant leases can be a deal breaker for some rental homes, all investors who choose to make a purchase for a rental home this year at the JWB company receive an extended lease contract.
"Income is increased through rentals over the course of time and our properties are now sold with a longer duration of tenant leases," said the rep.
The JWB Group has modified the video content that now appears on its homepage in the blog section. Weekly videos are now produced and uploaded to address popular topics and information that can be of use to adults who are researching more options to grow passive income through the real estate market.
About JWBRealEstateCapital.com
The JWBRealEstateCapital.com company is one national investing resource that can be used by adults in any state in the U.S. to buy investment homes that earn high ROI. The company builds or renovates homes that are in markets that command higher rent prices. The JWBRealEstateCapital.com company has been showcased in national newspapers and media outlets since the year 2010 for its efforts in alternative wealth building for clients.