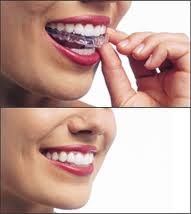 Woodland Hills, California (PRWEB) October 17, 2013
Dr. Kanani, a renowned dentist in Woodland Hills announces that he is currently utilizing a revolutionary and safe technique of performing the popular dental implants procedure.
Before one can understand just how revolutionary Dr. Kanani's method is, one first needs to grasp the basic concept of what dental implants are and how most dentists choose to perform it. In a nutshell, when a patient gets dental implants, it means that he or she is getting an implant that is meant to support restorations to replace a missing tooth or teeth. Getting dental implants is a good long-term option for those who wish to replace one or more missing teeth.
Getting dental implants encompasses the dentist inserting a small titanium shaft into the patient's jawbone. This titanium shaft looks and feel very much like a small screw. Once the titanium shaft is securely inserted into the jawbone, the gum is then sutured close and is left to set over a period of time to allow tissue and bone to form over it. This timeframe varies from patient to patient but generally takes between four to six months. Most dentists conduct dental implants using a technique known as the flap procedure.
Basically, when a dentist uses the flap procedure, it means that he or she will pull back and cut the gums before drilling so that the implant can be placed in. In many cases, the patient will have insufficient jawbone density to support the titanium implants. This usually occurs when the patient has suffered from tooth loss for a long period of time. If this is the case, the patient then has to undergo bone graft surgery. A small piece of bone is removed from either the patient's ribs, hips or elsewhere suitable. This bone will then be placed into the jawbone to strengthen the base for the titanium shaft. If the patient needs to undergo bone graft surgery, their dental implants cost will go up by roughly $3,000 to $4,000.
Dr. Kanani, the top dentist in Woodland Hills, understands that having to undergo dental implants is a long, painful, and tedious process, not to mention the high dental implants cost. However, the pros far outweigh the cons and now with Dr. Kanani's brilliant revolutionary method of inserting dental implants, not only will the patient experience less pain, their dental implants cost will also go down.
By using the Flap-Less and Drill-Less dental implants Surgery method, this popular Woodland Hills dentist leaves the gum tissue intact throughout the procedure. He does this by using a series of instruments that are designed to expand the bone. By expanding the bone, a pocket is formed into which the dental implant is slipped into. This eliminates the need for excessive drilling and cutting into the gums, thus ensuring that the patient experiences less pain and a shorter recovery time. Additionally, Dr. Kanani's method eliminates the need for bone graft surgery, thus saving the patient thousands of dollars in dental implants cost.
For more information on how this popular dentist Woodland Hills can help improve one's life with his revolutionary technique of inserting dental implants, contact Dr. Kanani at (818) 962-1141 or visit their website to schedule a complimentary first-time consultation.