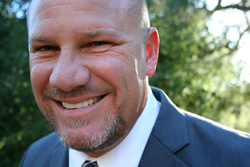 Flat fee MLS listing service in Murrieta offers to list home at lower commission fee.
Murrieta, California (PRWEB) April 29, 2015
A growing trend in the real estate industry is for homeowners to pay less commissions to a real estate broker by using a flat fee MLS listing service. A Murrieta Realtor now has a new page on Kevin Leonard's real estate and mortgage website advertising a flat fee MLS Murrieta listing offer. The discount realty fee is around a third of the cost of the "normal" commission other real estate brokers charge. Although real estate commissions are negotiable most real estate brokers in Murrieta charge 2 to 3 percent of the sales price. For example, if a homeowner looking to sell a home for $550,000.00 they could pay as much as $16,500 in commission to the broker/agent. In addition, they would also offer an additional 2 to 3 percent for the buyers agent. The team just completed a similar page for a flat fee real estate broker in Temecula, and continue to find Realtors willing to offer a discount real estate listing service. More can be viewed by viewing the new page here, http://www.kevinleonardmortgageexpert.com/flat-fee-mls-murrieta-real-estate-broker/
Murrieta which is situated to the north of Temecla, and has over one hundred thousands residents. Murrieta has many neighborhoods including Bear Creek luxury homes located at the spectacular and challenging Jack Nicklaus Signature Golf Course. Finding a home for sale in Murrieta under $300,000.00 will be challenging with most properties listed above $350,000.00. Some of the more expensive home reach into the millions, but most of the houses in Murrieta are part of a tract housing developments. The mortgage division of the organization works alongside the flat fee real estate agents to provide financing for the consumers. Working with dozens of lenders enables the team to find the loan that best fits the clients needs. Whether a FHA loan, Jumbo loan, or a VA loan is the best mortgage option, the team has access to the lenders that these types of home loans in Murrieta.
About:
Kevin Leonard is a mortgage professional who began in the mortgage business in 1997 and since then he has become one of the top mortgage experts in the country, and has earned national acclaim for his efforts. Mr. Leonard prides himself in offering constant communication with his clients so that they have a full understanding of the loan process from start to finish. He is personally responsible for thousands of fundings, and along with his team, he has over 5 billion in residential loans funded to his credit. Mr. Leonard has a complete understating of the loan process from start to finish, and also consults with a long list of mortgage bankers in the secondary market. There are few, if any, that have the experience that Kevin Leonard has in the mortgage industry. He was one of the first to register with NMLS in 2008 when it was first instituted, and currently is licensed in the state of California as a loan originator. His team is partnered with the best Murrieta Realtors because of the team's fast pre-approvals with the ability to fund purchase loans quickly. To learn more about Jumbo loans in Murrieta start by clicking on the highlighted link.
Contact:
Kevin Leonard
Phone: 951-200-5750
NMLS #6279