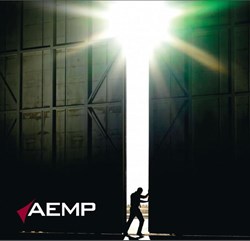 This is the must attend event for Fleet Management professionals.
Glenwood Springs, CO (PRWEB) September 09, 2013
The AEMP Asset Management Symposium (AMS) and Certification Institute is the premier event for heavy equipment fleet management executives. The AMS is being held in conjunction with the International Construction and Utility Equipment Exposition (ICUEE) beginning October 1st in Louisville, Kentucky.
During the two-day event of the Asset Management Symposium, industry fleet management professionals will share their expertise on current fleet-asset issues and management tactics. Since education will be on-site at ICUEE, the AMS attendees will have all-included access to the exhibition.
The Certification Institute will be in session all day on October 1 & 2. The Certification Institute is a recommended course offered immediately prior to the Certified Equipment Manager (CEM) and Certified Equipment Support Professional (CESP) exams. The CEM and CESP designations provide a high standard of certification to heavy equipment professionals who possess an in-depth understanding of fleet management skills and who demonstrate the ability to interact on an expert level with all fleet-related professionals. Instructors for the Certification Institute are equipment professionals from across the USA. The CEM and CESP exams will be administered from 8 a.m. to noon on October 3.
As in previous years, the AEMP Education Committee has brought together a first-rate team of presenters. This year's Symposium theme is "Gaining the Edge." Attendees should expect to do just that and leave the Symposium with valuable information they can immediately implement in their companies. This is the must attend event for Fleet Management professionals.
Tuesday, October 1 will start with a session on Job Hazard Analysis (JHA) presented by Rick Callor of the URS Corporation. Leave this session with a better understanding of who needs to be involved in a JHA, and how to select jobs for a JHA.
Following that, Dave Wisniewski from Vermeer will present on the economic factors at play in the underground construction market—from cost of ownership factors to the impacts of Tier 4 Final, this session is a must-attend for a look into the future.
Then join John Caskey from SmartEquip to learn about how an integrated workplace can produce efficiency you never thought possible. Take away tips on improving "wrench time" and how to reduce order administration costs by 50% or more.
The day will wrap up with Ricky Smith of GP Allied, who will present the Top 3 Must-Do's for Proactive Maintenance Planning. Learn how to utilize repeatable, effective procedures to enhance your maintenance work.
On Tuesday, also be sure not to miss the keynote luncheon, featuring Mike Vorster, PhD. Vorster, who is the president of CEMP and the David H. Burrows Professor Emeritus at Virginia Tech., who will present "Three Benchmarks are Better than One." Vorster will discuss the importance of benchmarking and measuring performance for ownership costs, operating costs and fleet average age. He also will demonstrate how measuring against one benchmark only, cost per hour, is of limited value in fleet management.
Wednesday will kick off with a safety session related to service cranes. Tim Worman of Iowa Mold Tooling Co., Inc will speak about how the governing entity, crane safety, operator certification and maintenance combination can be successfully understood and handled.
The day will continue with a seminar on the state of the economy with Jim Hoke, John Deere's Manager of Industry Research. The day will wrap up with a session on cost vs. utilization with Dan Connelly from Oldcastle. Connelly will help you decide what key stats should be on equipment cost pages, how to best calculate equipment rates and how to identify underutilized equipment. The remainder of the afternoon will be free so attendees have a chance to walk the ICUEE show and learn about new technologies, innovations and trends.
About the Association of Equipment Management Professionals (AEMP)
AEMP is the industry's leading non-profit professional organization for Heavy Equipment Fleet Management Professionals. AEMP helps members attain the contacts, knowledge, career development and personal growth needed for success. AEMP helps their members operate at peak performance and make lasting contributions towards their members' organizational growth.
Professional excellence is achieved through:
Continuing Education, serving end users as a clearinghouse for technical, industry, and regulatory information. Developing, coordinating, and implementing programs to enhance the profession, and interacting with other organizations sharing common resources, purposes, and goals.
Relationships + Respect = Equipment Triangle
AEMP coined the phrase Equipment Triangle in 1995. It is the cornerstone of the association's philosophy towards the continuing relationship between the End User, Distributor, and OEM/Supplier in the life cycle of a piece of heavy equipment or product. The Equipment Triangle Philosophy serves to remind us that in this multi-tiered relationship everyone is entitled to receive the respect they deserve, and all transactions are to be win-win for all concerned. Together with AEMPs Standards of Ethical Conduct, it creates a level playing field for all side of the triangle. This means:
From the end user's perspective the Equipment Triangle represents the OEM/distributor product support programs that enable the end user to achieve the highest possible availability at the Slowest life cycle cost.
From the distributor's perspective the Equipment Triangle represents the opportunity for a sustained business relationship, differentiating themselves through problem solving and value added product support services, ensuring that customers achieve the highest possible availability at the lowest life cycle cost.
From the OEM/Supplier's perspective the Equipment Triangle relationship rests upon a foundation of trust and mutual respect for each party's proprietary information. In such a relationship, open and honest communications gives the OEM a unique opportunity to understand the end-user's needs and thus develop products and support programs that are best suited to meet those needs, thereby gaining or strengthening competitive advantage for all three sides of the triangle.
Media contact for AEMP is Christopher Turek, VP of Communications and Marketing - chris(at)aemp(dot)org - 970-928-3402 - http://www.aemp.org/