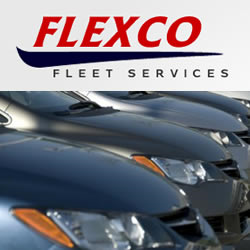 The goal for Flexco Fleet Services is to provide top tier levels of service for our clients.
Westerville, Ohio (PRWEB) December 18, 2014
Flexco Fleet Services is pleased to announce and welcome Kaki Langford and Jessica DeLisio to the company. Kaki Langford joins Flexco Fleet Services as a leading consultant in marketing and new business development for the Northeast Territory. Kaki has over 17 years of experience in Account Management and Sales. Kaki's background and experience will be a vitally important asset to the Flexco operations and help build strong client relationships.
Prior to joining Flexco Fleet Services, Kaki was a National Account Manager for Fleet Street Remarketing where she led corporate business development and new client systems. Additionally Kaki managed the key areas of project portfolios and customer satisfaction measurement; both areas critical for high performing organizations.
Chad Shoemaker, President of Flexco Fleet Services said, "Kaki has a long and proven track record in the fleet industry and we are excited to bring someone with her management and customer experience to our team. We look forward to utilizing her skills to enhance our operations."
Kaki holds a Bachelor's Degree from Mary Washington College in Fredericksburg, Virginia and is a member of AFLA where she has volunteered her services in the Communication Committee and Membership committee. She also belongs to NAFA and the Women in Business of Tampa Bay.
Jessica DeLisio in her role of Senior Account Executive for the Western Region will be responsible for developing fleet remarketing programs for medium to large size companies. Jessica has been in the remarketing industry for over seven years and prior to joining Flexco Fleet Services, she owned a collection and remarketing company where she assisted financial institutions in minimizing their losses.
Chad Shoemaker continued, "Jessica held several key management positions at Manheim Auto Auctions and was recognized as a Top Performer. She clearly brings a broad skill set to Flexco that will be invaluable to our clients." Jessica holds a bachelor's degree from Kutztown University in Pennsylvania and is currently pursuing her MBA.
--------------------------
About: Flexco Fleet Services is an asset management company providing vehicle remarketing services to corporations and fleet management companies. Flexco offers reliable remarketing outlets for companies seeking to maximize efficiencies while maintaining more control over the sale of their fleet. http://flxfleet.com