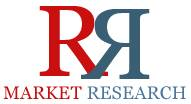 The analysis shows that the total flexible display market is projected to reach the market revenue worth $3.89 billion by 2020. OLED display market is expected to grow at the highest CAGR from 2014 to 2020.
(PRWEB) July 27, 2014
The analysis shows that the total flexible display market is projected to reach the market revenue worth $3.89 billion by 2020. OLED display market is expected to grow at the highest CAGR from 2014 to 2020. In terms of the application segment, smartphone application sector will account for the largest market revenue with highest CAGR of 149.3%, from 2014 to 2020. Asia-Pacific and ROW are likely to grow at the highest CAGR by geographical segment.
The market of consumer electronics display products is booming currently, and is expected to grow further, with the advancements in the display technologies. Products such as smartphones, laptops, tablets, and TVs are garnering a very high demand from the consumers' perspective. There are various materials, components, technologies that are used in the display panels, which contribute to the diverse features of the display, such as defining the display's resolution, feasibility, resistance to temperature and moisture, aspect ratio, thickness, and the likes. The report describes the components, materials, application, technology and geography market in the flexible display industry. Complete report is available at http://www.rnrmarketresearch.com/flexible-display-market-global-analysis-forecast-2012-2017-by-application-smartphone-tablet-e-reader-laptop-tv-smartcard-wearable-display-e-label-technology-oled-lcd-e-pape-market-report.html .
The characteristics and features of some emerging displays are flexible, roll able and bendable displays. They are acting as the biggest drivers in the dielectric materials market. This emerging display market possesses some of the unique, distinct features such as sleekness, reliability/flexibility, and ruggedness; and thus, these displays can be utilized in most of the industries.
The key companies discussed in this flexible display market report are Atmel Corporation, AU Optronics Corp, Corning Incorporated, Delta Electronics, Inc, Dupont Display, E Ink Holdings, Inc, Flexible Display Center, Hewlett-Packard Company, Kent Displays, Inc, LG Display Co. Ltd, Materion Corporation, Nanolumens, Nokia, Novaled AG, Philips Electronics, Plastic Logic Ltd, Polymer Vision, Sony Corporation, Toppan Printing Co. Ltd, Universal Display Corporation and Visionox. Order a copy of this report at http://www.rnrmarketresearch.com/contacts/purchase?rname=58552 .
Key Factors:
The total revenue of the global flexible display market is expected to grow at an estimated CAGR of 43.1% from 2014 to 2020.
Impact analysis of the market dynamics; with factors currently driving and restraining the growth of the market, along with their impact in the short, medium, and long-term landscapes.
Analysis of the global market with a special focus on the high-growth applications in each vertical and the fastest growing application market segments.
Detailed analysis of the mature and emerging markets by application and by geography.
The key trends related to the materials, technologies, prices, and the applications that shape and influence market.
Illustrative segmentation, analysis, and projection of the important geographical markets to give an overall view of the global market.
Detailed competitive landscape with identification of the key players in the market with respect to each type of the material, in-depth market share analysis with individual revenue, market shares, and market share rankings.
Competitive intelligence from company profiles, key player strategies,and game-changing developments such as product launches, and acquisitions.
Identification of the emerging trends and analysis of the opportunities in the market, for the stakeholders, by identifying the high-growth segments of the flexible display market.
Priced at US$4650 for a single user PDF, a discount on this research report can be requested at http://www.rnrmarketresearch.com/contacts/discount?rname=62720 .
Scope of the report:
The flexible display market has been covered detail in this report. In order to provide an in-depth picture, the current market demand and forecasts on the basis of applications (E-Reader, Smartphone, Tablet, Laptop, E-Paper and Television), On the basis of technology (Emissive Display, Non-Emissive Display, Flexible Flat Panel Display, Flexible Plasma Display and Photographic Technology), On the basis of geography (The Americas, Europe, Asia-Pacific and ROW).
Browse Related Report:
"Multi-Function Display (MFD) Market by Platforms (Land, Airborne, Naval), by Systems (Electronic Flight Displays, Head-up Displays, Helmet-Mounted Displays, Portable Multi-function Displays), by Technology (LED, LCD/AMLCD, TFT, OLED, Synthetic Vision), by Size (<5", 5"-10", 10"-15"), by Geography (North America, APAC, Europe, the Middle East, ROW) – Global Forecasts, Trends & Analysis to 2014 – 2020" research report is now available with RnRMarketResearch.com. Companies like Rockwell Collins , Garmin Ltd, Honeywell Aerospace, Northrop Grumman Corporation, SAAB AB, Elbit Systems, Samtel Group, Esterline Technologies Corporation, Thales SA, Universal Avionics, Barco N.V, Avidyne Corporation, BAE Systems, Transas and Astronautics Corporation of America are discussed in this research available at http://www.rnrmarketresearch.com/multi-function-display-mfd-market-by-platforms-land-airborne-naval-by-systems-electronic-flight-displays-head-up-displays-helmet-mounted-displays-portable-multi-function-displays-by-techn-market-report.html.
Explore more reports on Consumer Electronic at http://www.rnrmarketresearch.com/reports/information-technology-telecommunication/electronics/consumer-electronic.
About Us:
RnRMarketResearch.com is an online database of syndicated market research reports covering over 5000+ micro markets (http://www.rnrmarketresearch.com/latest_reports ) including life sciences and its multiple sectors like biotechnology. Our database includes reports by leading publishers from across the globe. We provide 24/7 online and offline support service to our customers.