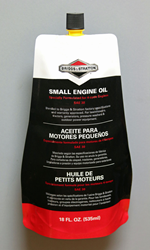 I would like to be clear, I did not pair with HQC solely for the sake of patriotic sentiment.
Oswego, IL (PRWEB) July 18, 2017
Steve Zimmerman of Zien products a co- packer / filler had a great idea for a flexible pouch but found out early on that manufacturing his product overseas came with some unexpected issues.
It became difficult for him to put the pouches into his production schedule because he couldn't be confident they would arrive on time and he couldn't ensure a consistent quality product for his customer.
After the issues that came with previous manufacturers, Zimmerman began searching for a solution. During his search for a new manufacturer Zimmerman was referred to a quality supplier of flexible packaging products, HQC Inc.
"I would like to be clear, I did not pair with HQC solely for the sake of patriotic sentiment." Zimmerman wants to back an American company because the quality is there. "I believe HQC is quality, and I cannot waste my time with a company that says things they cannot stand behind."
"I had lots of ideas but wasn't sure how to bring them to the table. I needed to walk through this with someone. HQC provided a wealth of knowledge that helped me expand my search for quality suppliers in pouch manufacturing here in the U.S."
I could see and realized HQC's commitment to client satisfaction went beyond the norm. When it came to product development he found that, "not only did they take my ideas seriously, they were willing to put some skin in the game."
"HQC, made this an easy decision. Their knowledge in the area I am pursuing is extremely valuable. I found myself teaming with them in a way that was creative and constructive. They understood what I was saying and where I wanted to go. Their expertise complimented my thoughts and ideas."
HQC then brought on another U.S. based company, Eagle Flexible Packaging to the project. Together the two worked to supply ZiEn with a complete spouted pouch that exceeded the quality and matched the price of his previous manufacturer all while working within his time constraints.
Because Zimmerman chose HQC to collaborate on this project, he not only received a superior product but was also able to create new jobs at two American companies without having to sacrifice price or quality.
For ZiEn, HQC, and Eagle Flexible the future looks bright. Zimmerman took a chance on an American company. He was pleasantly surprised to discover far more than just a superior product. He found the same shared goal of innovation and reliability in American companies. ZiEn is already pursuing other products with HQC and Eagle Flexible Packaging in the automotive and oil product markets.
HQC Incorporated specializes in plastic scoops, custom molding, CT closures and pouch fitments for the food & beverage, personal care, medical devices and flexible-packaging markets. As creative problem-solvers, HQC serves companies looking to master manufacturing challenges through swift response times, innovative designs and functions, and prompt prototype turnarounds. For more information, please call (630) 820-5550 or visit https://www.hqcinc.com.