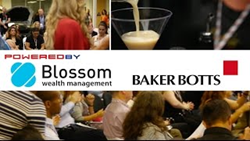 "These exemplary women business leaders have successfully leveraged their tribes," says Allison Tabor.
San Ramon, CA (PRWEB) August 23, 2016
Three successful women entrepreneurs will participate in a panel discussion on August 26th at 1:00 p.m. on "The Importance of Tribe for Women in Business" at the Flight 2 Freedom 4.0 Summit (F2F4). The day-long F2F4 summit, which will take at the San Ramon Community Center, 12501 Alcosta Boulevard, San Ramon, is aimed at expanding entrepreneurship, encouraging relationships across multiple industries, and recognizing women in business.
Flight to Freedom 4.0 (F2F4) is designed to propel entrepreneurship by connecting thought leaders from around the world. This year they are shining the spotlight on those who have a "pay-it-forward" mentality. All three panelists -- Pamela Kan, Christina Seelye and Lisa Barnett Sween – are members of the Women Presidents' Organization (WPO), an international peer advisory group for million dollar plus women-led companies. Moderating the panel is Allison S. Tabor, CEO of Coppia Communications, an Executive Coach and Consultant, who is also the facilitator of the Diablo Valley and Greater Bay Chapters of the Women Presidents' Organization (WPO) http://www.womenpresidentsorg.com,
Panelists include:

Pamela Kan, President - Bishop-Wisecarver Group (BWG), a woman-owned family of WBENC-certified companies that offer guidance solutions, contract specialty manufacturing and mechatronic-based engineering services. President of BWG since 2000, Pamela Kan is one of the few female leaders in the manufacturing industry. She is active in numerous regional and national trade organizations, as well as STEM-focused and mentoring groups for students and new women business owners.
Christina Seelye, CEO - Maximum Games, a global video game publishing company she co-founded in 2009. Specializing in bringing original, inventive games to the mainstream, Maximum Games publishes console and PC titles in a wide range of categories from action and sports to simulation, racing and RPG (role-playing games).
Lisa Barnett Sween is a Principal and the Litigation Manager in the San Francisco office of Jackson Lewis P.C., representing employers in all aspects of employment law and litigation, including state and federal employment harassment and discrimination litigation, wrongful discharge litigation, FMLA, CFRA, ADA, and wage and hour litigation.
"These exemplary women business leaders have successfully leveraged their tribes," says Allison Tabor.
About Flight 2 Freedom
Flight to Freedom is designed to enhance collaboration between vibrant entrepreneurial communities in the United States and other groups from around the world. F2F ethos believes that the success of a region depends upon open communication between academics, entrepreneurs, government officials, financiers & other specialists. The goal is to propel entrepreneurship in an efficient manner by pre-planning private meetings & group introductions within the general F2F networking format. The "pay it forward" spirit at F2F events provides the foundation for lasting relationships where friends do business with friends. More information can be found at http://www.flight2freedom.com/.
About the Women Presidents' Organization
The WPO is the premier peer advisory organization connecting women who own multi-million dollar companies. In monthly meetings across six continents, chapters of 20 women presidents from diverse industries invest time and energy in themselves and their businesses to drive their corporations to the next level. Local WPO chapters are coordinated by a professional facilitator and meet monthly to share business expertise and experience in a confidential setting. For more information, call 212-688-4114 or visit http://www.womenpresidentsorg.com. Follow us on Twitter @womenpresidents. Like us on Facebook at Women Presidents' Organization.