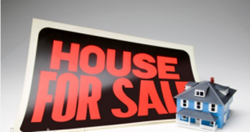 We've created what we believe are easier ways to own real estate this year apart from a flipped home that would be sold for a later profit
Tampa, FL (PRWEB) January 25, 2015
Real estate investors who choose to purchase foreclosed homes or distressed houses in hopes of flipping these for later sale could benefit from a new process of buying found at the JWB website. Flipping houses alternatives for 2015 are now explained in detail through the new content posted at http://www.jwbrealestatecapital.com/tax-free-fl-real-estate-investments.
The high cost of purchasing a home that is marketed in most cities in the U.S. is one factor that can prevent the average investor from completing a purchase. While some prices for houses have decreased in some markets, the purchase price combined with the costs to upgrade a home after purchase can be a blockade to new investors in the housing industry.
"We've created what we believe are easier ways to own real estate this year apart from a flipped home that would be sold for a later profit," said one JWB company rep.
Men and women with a direct interest in owning a rental property, for use as an annual income building solution, now have more than one option when using the JWB company services for 2015. A complete turnkey option for investors has been revised to offer a national platform to help accept out of state purchases for managed homes.
"Our platform for educating and assisting investors has been successful to our company, and we've introduced brand new solutions for our clients to earn more passive wealth," said the rep.
The JWB company is now supplying additional investment industry content to adults who have retirement accounts. The new page at http://www.jwbrealestatecapital.com/financing-rental-properties-with-an-ira discusses the different strategies that are targeted this year to provide more home buying solutions to investors.
About JWBRealEstateCapital.com
The JWBRealEstateCapital.com company provides the industry resources needed for investors to learn how to buy properties in the rental market. The company has acquired a network of hundreds of homes that are now used to deliver income to clients. The JWBRealEstateCapital.com company offers a fast-start program for adults who are able to use IRA, 401(k) or other retirement securities to purchase a rental home this year.