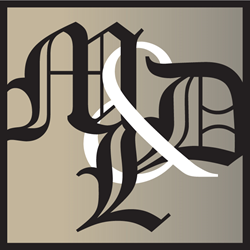 "This case should send a strong signal to municipalities that they can and should be held accountable if they fail to maintain or operate their sewer systems", according to David Dubin lead counsel for the plaintiffs
Detroit, MI (PRWEB) February 27, 2014
Macuga, Liddle & Dubin, P.C., an experienced environmental class action law firm, is announcing important information for Rockford flood victims.
On February 13, 2014, a Winnebago County Circuit Court Judge has approved a $2,500,000 class action settlement between the City of Rockford and Rockford residents who suffered flooding on August 7, 2007 from Keith Creek. (Case No. 07 CH 1069).
Judge J. Edward Prochaska approved the settlement which involves more than 500 homes that suffered flooding in the City of Rockford, Illinois.
The settlement arose from class action lawsuits filed by residents against the City of Rockford seeking compensation for property damage and clean up expenses as a result of the flooding of their properties water from Keith Creek. The Complaint alleged that the August 6-7, 2007 flooding occurred because the City of Rockford's negligent maintenance, operation and/or design of Keith Creek and the storm water sewer system.
According to the settlement, each approved claim will receive a pro rata share of the settlement based on the amount of their claimed damages.
"This case confirms that properly maintained storm water sewer system should not flood homes during a rain event," said David Dubin, lead counsel for the homeowners. "This case should send a strong signal to municipalities that they can and should be held accountable if they fail to maintain or operate their sewer systems."
Macuga, Liddle & Dubin, P.C. has represented thousands of individuals complaining of damages arising from the flooding or invasion of private property by a sewer backup. These cases resulted in settlements where the defendants agreed to pay millions of dollars in damages. The firm also focuses on cases involving environmental contamination, governmental liability and complex consumer class actions.