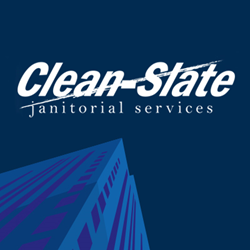 Floors inevitably receive the most amount of wear-and-tear of any business, and when winter hits, the salt, slush, and snow only amplify the wearing down, making it more difficult to restore a business' floors
(PRWEB) December 02, 2014
Clean-Slate Janitorial Services (http://www.Clean-Slate.ca), a Greater Toronto Area-based professional cleaning company that specializes in commercial office cleaning, retail maintenance, floor restoration, carpet cleaning, and construction site cleanup, is releasing its expert advisory on the necessity of floor buffing during the winter months.
"Floors inevitably receive the most amount of wear-and-tear of any business, and when winter hits, the salt, slush, and snow only amplify the wearing down, making it more difficult to restore a business' floors," says Sam Panousis, owner and operator of Clean-Slate Janitorial Services.
"The combination of those three components takes a heavy toll on the floor, especially the salt. Winter means that salt will be all over the roads and sidewalks and people bring that into one's business, which really impacts the condition of the floors."
Panousis explains that it doesn't matter what type of floor the business owner has—vinyl, hardwood, or otherwise—because all of them can and do get worn down and dull from constant use and the elements. That's why he suggests that offices should be buffing their floors on a regular basis.
"There's really no way around it; office floors need to be buffed at minimum on a weekly basis; more often around areas with higher foot traffic," he adds.
"For floors that are extremely worn down, floor restoration is suggested as an alternative to replacing the floor completely. For instance, we use a 16-step floor restoration system that is more cost-efficient and will leave floors looking like new."
Panousis observes that regardless of how harsh this winter turns out to be, there will still be snow, slush, and salt to deal with. For this reason, offices and commercial buildings need to take into consideration how they plan on keeping their floors clean, not only for aesthetic value, but also to keep those who walk into their offices safe.
"The key is to find a company that offers quality office cleaning services within the GTA and have them take care of it," Panousis concludes.
To learn more about Clean-Slate Janitorial Services' floor buffing and other office cleaning services, and to receive a free quote, visit the company's web site at http://www.Clean-Slate.ca or call 416-509-7454.