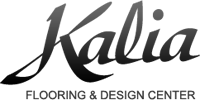 Most consumers are not aware, or are not instructed, as to the benefits and requirements of maintaining carpet manufacturer warranties.
Park City, UT (PRWEB) February 28, 2014
Kalia Floors, a provider of Utah carpet installation and home remodeling, recently surveyed customers on their understanding of carpet warranties. The results confirmed that most consumers are not aware, or are not instructed, as to the benefits and requirements of maintaining carpet manufacturer warranties.
Carpets are considered staple parts of our homes. Most nowadays have carpets within most, or at least parts, of their homes. Being that carpets are a reasonable financial investment, several measures can be employed to take care of carpets and to maintain a home's beauty and integrity. However, most homeowners are unaware about the warranties that most carpets come with after their initial purchase, as well as what could void those warranties. This lack of understanding manufacturer warranties can unnecessarily cost Americans thousands of dollars. Consumers must know more about their carpet warranty and what they can do to properly take care of their investment.
Founder of Kalia Floors, Scott Heath, comments. "There are many respectable carpet companies, but it is unfortunate that consumers are not thoroughly educated on carpet warranties when purchased through others." He continues. "At Kalia Floors, our staff is trained to efficiently share the details of any warranties of any carpet or flooring solution consumers purchase through us. This helps establish trust and helps create customers for life."
How Are Carpets Made And Why Warranties Are Important To Understand
Carpet is a textile floor covering usually made of Nylon, Polypropylene, Wool, Polyester or Acrylic. Most commercial carpets are needlefelt. The fabric of carpet is often matted, condensed, pressed together and intermingled with other carpet fibers, forming an extremely sturdy carpet. This is among the most common method of carpet formation. Fabric is also often treated with heat in order to maintain the structure and integrity of the material.
Quite often, carpet makers or their retailers offer warranties to their customers. This helps ensure that consumers gets the the most out of their investment. However, the terms and conditions of a warranty are usually not thoroughly explained to a consumer. There are even instances that these are not explained at all, thus making the consumer unaware about what requirements they must maintain to avoid unnecessary expenses in the event something undesirable happens within a carpet's warranty period. Without proper maintenance records after installation by an authorized carpet company, consumers can unnecessarily void their warranties.
Regular Hot Water Extraction Maintenance
A common warranty requirement of most carpet manufacturers is that consumers must have had hot water extraction cleaning performed by a trained and qualified carpet care professional every 2 years. Failing to do so will void the carpet warranty. This is the main reason as to why most carpets are out of warranty within 2 years or less.
Subsequent Users
Carpet warranty coverage is often transferable to subsequent users, provided that the address of the product is the same with the address of the owner who originally purchased the product. The original owner is supposed to be the one to contact the carpet manufacturer or carpet dealer to have the carpet cleaned. The same requirement usually applies to subsequent users regarding the regular hot water extraction maintenance period to maintain a warranty.
Other Limitations of Carpet Warranty
Carpet warranties also exclude abuse on the product wherein it is used in functions other than what is typically expected from carpet. This usually includes vandalism, damage to the carpet causing it to get torn, water damage, etc.- either intentional or unintentional due to neglect. Other exclusions to warranties are damage caused by smoke, fire, lightning, wind, storms, and other natural disasters. Another cause for voiding the warranty of residential carpet is the use of it in commercial establishments such as offices, stores, hotels, etc. In the event that any damage happens to carpet that has been used in these situations, carpets are not usually covered, even if the carpet has been maintained every two years with hot water extraction cleaning.
Mr. Heath, from Kalia Floors, remarks. "With all that encompasses maintaining carpets, our team really makes the extra effort to guide consumers on their purchase and maintenance of such an important investment for their home."
With so many variables involved in carpet installation and maintenance, it is important for consumers to be educated. For more information on Kalia Floors' research, visit them online at kaliafloors.com or call 1-801-263-9600.