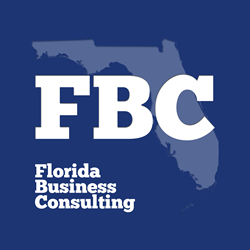 I want every manager at Florida Business Consulting to have mastered the ground level and have had the hands-on experience to allow them to provide sufficient coaching and guidance to those on the front line
(PRWEB) September 13, 2016
Held at the 5-Star Fontainebleau Miami Beach on September 10 - a luxurious property designed in the 1950s by architect Morris Lapidus - the business development meeting was an invitation-only affair and exclusively for business owners that had experience of scaling a business. The meeting focused on growth and business expansion and was attended by some of the top sales and marketing professionals in the country, providing a tremendous opportunity for networking. "Whenever I attend events like the business development meeting, I always make a conscious effort to connect with at least two new people. The power of networking can never be under-estimated, connecting with the right people can have a dramatic effect on business success," said Eric Martin, CEO at Florida Business consulting.
Florida Business Consulting is a company committed to the business development of the people they work with and they are passionate about helping to advise and guide budding entrepreneurs on their journey to success. At Florida Business Consulting their commitment to development is evident through the firm's successful business development program. The program is designed and directed towards budding entrepreneurs and provides individuals with little or no experience all of the necessary skills and knowledge to be able to oversee their own marketing project.
About Florida Business Consulting: http://www.floridabusinessconsulting.net/about.html
Florida Business Consulting has a meritocratic business model. Rather than hiring managers, they only promote from within. "I want every manager at Florida Business Consulting to have mastered the ground level and have had the hands-on experience to allow them to provide sufficient coaching and guidance to those on the front line," said Eric Martin, CEO at Florida Business Consulting.
Interacting with some of the most successful and influential business owners in the country, CEO Eric Martin was left inspired by some of the conversations he had and has been left inspired. He is excited to start implementing some of the new information he acquired.
Based in Miami, Florida Business Consulting specializes in bringing brands and consumers closer together through face-to-face marketing and promotions. Working on their clients' behalf, the firm conducts thorough market research to pinpoint the most promising markets for their clients' brands. Then, after identifying key consumer groups the firm delivers their clients' campaigns directly to consumers, opening up the opportunity for one-on-one communication. CEO at Florida Business Consulting Eric Martin frequently attends industry meetings and has had a number of speaking engagements this year, allowing him to share his insight and advice to budding entrepreneurs.