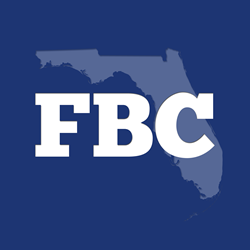 "Applause is a gift, and when you receive a gift you must express how grateful you are,"
Miami, Florida (PRWEB) April 20, 2016
CEO Eric Martin of Florida Business Consulting is looking forward to being a guest speaker at two upcoming events. The CEO will be speaking at the Dallas Southwest Leadership Conference in May where he will offer his leadership advice to business leaders from across the Southwest. The business owner has revealed that he will also be bringing the winner of the firm's "March Madness" contest with him so that they can experience the important event and learn new skills from the guest speakers in order to improve their own techniques within the industry.
About Florida Business Consulting: http://floridabusinessconsulting.net/
Mr. Martin will also be speaking at the Miami leadership conference in 3 weeks time which will see over 500 people travel from across the US to attend the important event. Eric Martin has revealed that he really enjoys public speaking engagements as it gives him the opportunity to share his experience and industry knowledge with fellow business leaders. However, the business owner understands that many business owners feel too nervous to speak at these public events, which is why he has shared some of his own public speaking tips to combat nerves and give a great speech.
Show up to give, not to take
Often people give presentations to sell their products or ideas; however, Eric Martin says that the audience can see through these kind of speakers (takers) and this means they disengage. The CEO advises public speakers to turn up to offer the audience something of value, teach them something new and inspire them. Doing this will generate a much better reaction.
Speak unusually slowly
People tend to rush their words when they are nervous, highlights Eric Martin. The CEO says that it is impossible to speak too slowly on stage, "the audience will hang on to your every word," states the business owner.
Turn nervousness into excitement
Eric Martin believes that it is possible to take the body's signs of nervousness – clammy hands, pounding heart and tense nerves – and reinterpret them as side effects of excitement and exhilaration.
Say thank you when you're done
"Applause is a gift, and when you receive a gift you must express how grateful you are," states Eric Martin. The CEO believes it is important to always end the speech with two simple yet powerful words: thank you.
Florida Business Consulting is a marketing and fundraising company located in Miami. The firm specializes in direct sales and marketing techniques on behalf of its clients' brands. The firm is able to connect with consumers one-to-one through face-to-face marketing techniques which allows them to establish long-lasting and personal business connections between brand and consumer. This often leads to increased customer acquisition, brand awareness and brand loyalty for their clients.