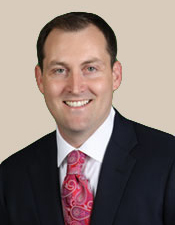 Knowing your rights, having an experienced attorney on your side and being ready to capture evidence of illegal and harassing debt collection is powerful.
Holiday, FL (PRWEB) October 18, 2014
Veteran debt collection rights attorney Larry Disparti today announced the release of a free app to help consumers fight off harassment by unscrupulous debt collectors.
"We know that debt collectors are improperly contacting consumers at various times of the day and in many ways, so we wanted to ensure that consumers had information and tools at their fingertips to help them fight back," said Disparti, lead partner of the Disparti Law Group's Florida Debt Fighters.
According to a recent report by the Consumer Financial Protection Bureau, one of every five complaints it has handled in the last three years has involved debt collector harassment. The Consumer Financial Protection Bureau said the number of complaints involving debt collection has increased from 91,000 complaints in 2012 to more than 163,000 complaints in 2013. The Bureau said the most common complaint about debt collectors was about repeated attempts to collect a debt that is not owed. Complaints about collection companies' communication tactics, in particular telephone harassment, are another common type of complaint identified by the report.
"Knowing your rights, having an experienced attorney on your side and being ready to capture evidence of illegal and harassing debt collection is powerful, and can ease the mind of a consumer who is trying to deal with their debts in a responsible manner," Disparti said.
The Florida Debt Fighters' End Debt Collector Harassment app is a download available through Google Play that works with Android phones and tablets.
The app's features include:

Direct links to the Florida Debt Fighters enabling the user to obtain legal assistance through online chat, phone or email.
Tools to record debt collectors' phone calls and the user's immediate recollection of debt collectors' contact information and what was said.
A camera for photographing debt collection letters and forwarding them to attorneys.
Explanations of the user's right to be free of debt collection harassment, including what federal and state laws say, and how to fight back.
Disparti said many people who find themselves in debt do not realize that the law is on the side of consumers who are trying to deal with their debt. The Fair Debt Collection Practices Act, the Telephone Consumer Protection Act and other laws create strict rules as to how debt collectors can contact debtors and try to obtain payments from them.
When debt collectors act illegally, the consumer may be able to collect up to $1,000 per violation of the law from a company that is harassing them.
"If you have someone on your side who understands the law and is ready to fight for you, you can hold abusive debt collectors accountable and recover the compensation you deserve," Disparti said.
"In Florida, we'll fight for you if you are being unfairly harassed because of consumer debt."
About the Florida Debt Fighters
The Florida Debt Fighters are a nationally known law firm that has successfully sued many of the largest collection companies in the country. The Florida Debt Fighters are dedicated to helping consumers to fight against illegal and abusive practices by debt collectors. The law firm's mission is to level the playing field against big collection companies. The attorneys serve clients throughout the Florida communities of Tampa, St. Petersburg, Clearwater, New Port Richey, Tarpon Springs, Trinity and Spring Hill and has an office located at 1041 U.S. Highway 19, Holiday, FL, 34691 (local phone 727-600-6000). To learn more about the Florida Debt Fighters Disparti Law Group, P.A., call (800) 633-4091 or use the law firm's online contact form.