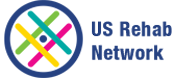 US Rehab Network is now offering immediate insurance verifications and a proprietary system to match your needs with the best rehab nationwide!
Jacksonville, Florida (PRWEB) February 25, 2016
US Rehab Network is now providing immediate insurance verifications for substance abuse rehab centers in Florida. The Network provides the best addiction treatment centers throughout the state, and nationwide as well. Call (888) 598-0909 for more information and to receive a verification and options for treatment.
With over fifty million Americans suffering from some type of substance abuse or behavioral addiction problem, there is a need for first rate, effective rehab treatment. Not only has the US Rehab Network affiliated with over one hundred rehab centers across the country providing success rates over twice the national average, but will verify one's insurance within an hour of calling. There are plenty of Florida drug and alcohol rehab centers available.
The intake specialists at US Rehab Network use a proprietary intake matching formula to customize patient needs with the treatment center offering the highest level of success. This helps reduce relapse rates and gets patients back to work and a more functional existence.
All types of PPO insurance are accepted for treatment with the Network alcohol and drug addiction recovery centers, and there are self pay financing options as well. Simply call US Rehab Network to speak with the experienced intake specialists confidentially and obtain the immediate insurance verification.