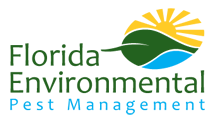 "Our pest control solutions are fast-acting and guaranteed effective. We offer customized plans to attack pests more thoroughly, and our specialized pesticide blends are completely safe for people, pets, and the planet."
West Palm Beach, FL (PRWEB) November 23, 2015
Florida Environmental has been serving as one of the leading Palm Beach pest control companies, and satisfying the needs of south Florida residents for more than 30 years. Over the last three decades, this company has evolved to meet the changing needs of customers, and now we're offering something new to help our customers even more - an in-depth, comprehensive pest ID page.
Knowledge is Power
Pests are a part of daily life for most people, but how many can correctly identify what insect they're encountering, beyond a basic name such as ant, spider, or bee? Not many, which is why Florida Environmental has decided to share their knowledge of pests with their customer base by launching a new Pest ID page on their website. Designed for quick referral, the ID page is comprehensive and easy to navigate, giving customers a wealth of information with just the click of a mouse.
"We want to give our customers the tools they need so they can better protect themselves from pests, particularly the dangerous and destructive ones," says Ethan Howell; of Florida Environmental management. "That means being able to correctly identify specific pests and learn about the potential for harm, among other things."
Safe and Effective Solutions
It doesn't stop with pest identification, though. Once pests have been properly ID'ed, the real work begins. At Florida Environmental, this means having a trained technician evaluate the property and determine a treatment plan.
"Our pest control solutions are fast-acting and guaranteed effective. We offer customized plans to attack pests more thoroughly, and our specialized pesticide blends are completely safe for people, pets, and the planet," reveals Howell.
New customer Stacey Berkenshire of Palm Beach couldn't agree more. "I had a major ant problem in my home last summer. I called a few companies, but Florida Environmental impressed me the most. I was able to use their pest ID page on their website to find out what kind of ants I had, which was really helpful. Plus, the technicians were fast, courteous, and very knowledgeable. After Florida Environmental did their treatment, the ants were gone in no time."
Great customer skills with a dedication to 100% satisfaction is a top priority at Florida Environmental Pest Management. Paired with treatment plans that are guaranteed to work, this is a company that delivers on all fronts.