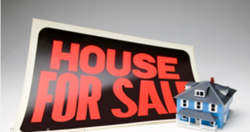 We ensure that all investors who enter our programs receive professional property management and other services to provide a hands-off solution for income generation
Orlando, FL (PRWEB) January 18, 2015
Investors who consider making a purchase of an investment property often use a cap rate as the means of predicting income growth. The JWB company is now offering high cap rate rentals as part of its Florida homes for sale for this year through its inventory at http://jwbrealestatecapital.com.
Investment clients on a national basis will now have access to the FL homes that are available for purchase using more than one financing method. The JWB Group recently posted its IRA real estate guide and is continuing to offer this strategy to investment clients in 2015 online.
"We ensure that all investors who enter our programs receive professional property management and other services to provide a hands-off solution for income generation," said a JWBRealEstateCapital.com source.
The cap rate increase that the JWB company has experienced over the past year can be attributed to more demand in the North Florida market for move-in ready rental homes. Because the company now manages hundreds of houses, annual returns of 12% or more are now part of the company offerings to investors.
"We make it easy for common investors to own real estate and take advantage of the growth now present in the rental market in Florida," said the source.
The JWB company is helping more investors find content through mobile devices on its homepage. The open portal at http://jwbrealestatecapital.com/m is now available to explore to find company supplied guides, blog posts and other types of content that has been launched directly for Apple or Android device users.
About JWB Real Estate Capital
The JWB Real Estate Capital company is one of the top independent investing resources that Americans use in order to learn the ropes of turnkey investments. The company owns its own network of houses that are building revenue for national clients. The JWB Real Estate Capital company has improved the search features on its homepage for this year by adding more content geared towards mobile device users.