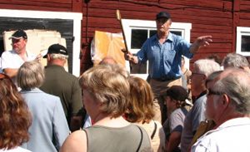 A 1031, sometimes known as a like kind exchange, is now a strategy that we're accepting and promoting for investors
New York, NY (PRWEB) January 30, 2015
The national investing platform introduced to adults in 2012 by the JWB company has now been upgraded for the New Year. All Florida homes for sale that are offered this year include the 1031 option that is explained in detail through the new content at http://www.jwbrealestatecapital.com/tax-free-fl-real-estate-investments.
The changes made to the program in place for investment clients this year are expected to attract more adults who are interested in more retirement investments. Because there are several types of accounts that can be used apart from cash investments, the JWB company is now delivering an easier path to owning a rental house.
"A 1031, sometimes known as a like kind exchange, is now a strategy that we're accepting and promoting for investors," said one JWB company source.
The FL investment properties that can be purchased at a more affordable price through the JWB company this year include more types of homes. A greater inventory of two, three and four-bedroom homes are now offered as investments as well as the new construction homes announced late last year.
"There are multiple opportunities now provided by our company to help adults nationally to invest wisely to grow personal wealth," said the source.
The JWB Group has added an update to the 1031 program that is exclusive to second investment home purchases on the web. Expanded content now exists at http://www.jwbrealestatecapital.com/1031-exchange-for-second-homes that promotes ways to buy one or more homes using a 1031 in the U.S.
About JWB Real Estate Capital
The JWB Real Estate Capital company has a complete staff of experts who help clients to invest in the housing industry each year. The company has expanded its entry-level investment programs in 13 countries. The JWB Real Estate Capital company has been featured in multiple newspapers and periodicals in the U.S. for its client programs to build monthly wealth for personal portfolios.