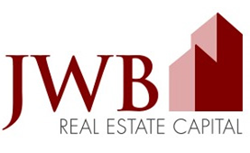 The homes in Florida that are now a part of our network include our own custom-built properties as well as renovated foreclosures that we're readying for sale
Miami, FL (PRWEB) February 06, 2015
The national rate of foreclosed houses in the U.S. remains higher in states like Texas, Ohio and Florida, according to the JWB Group. The current demand by investors to own homes for under true market value has created new opportunity at the JWB company. Florida homes bought in foreclosure are now being renovated at http://www.jwbrealestatecapital.com/tax-free-fl-real-estate-investments.
The renovations that are completed for each property are helping the home to become ready to purchase by investors nationally. These homes also include a multi-year tenant lease agreement that is in place to begin earning ROI at the moment an investor takes ownership of the property. Each home that is renovated is located in and around Duval County, FL.
"The homes in Florida that are now a part of our network include our own custom-built properties as well as renovated foreclosures that we're readying for sale," said one JWB Group rep.
The turnkey real estate purchased and owned by the JWB company is now featuring exclusive property management services. Because investing clients can live out of the state of FL, this direct management approach simplifies ownership and provides complete tenant services. This completely managed approach to a rental home is one of the new services offered.
"There are mistakes that adults can make before and after purchasing a rental house, and we've eliminated many of the barriers to build truly passive income," said the rep.
The JWB company is now providing content that explains different financial options for investors who take interest in the company programs in 2015. Simple 401K or IRA routes of homeownership are now covered on the page at http://www.jwbrealestatecapital.com/financing-rental-properties-with-an-ira.
About JWB Real Estate Capital
The JWB Real Estate Capital company provides an investment option for adults who have an interest in the U.S. housing industry. The company buys and sells rental homes that are highly profitable in the state of Florida. The JWB Real Estate Capital company renovates and builds houses as part of its national expansion to create a direct stream of income for clients each year.