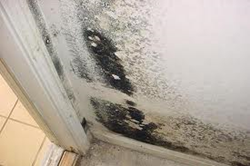 AGC Environmental cited that just like its other environment services, its Florida mold testing and removal are performed by certified mold exterminators. It pointed out that they also follow the federal guidelines.
Columbia, SC (PRWEB) February 28, 2014
The Fairfield County Courthouse was relocating. A post from heraldindependent.com related the news on February 25, 2014. In connection with it, Florida mold inspection company AGC Environmental advised the public to implement an early testing to prevent the escalation of a mold problem to such an extent.
According to the report, the air conditioning system was the cause of the fungus' build-up in the courthouse. It shared that the Fairfield County deputy administrator Davis Anderson stated it wasn't sufficient to control the spores' growth in the building.
And so, to solve the problem, it was decided that the courthouse would be renovated, the news post said. But while the work is ongoing, it relayed that some 20 employees for each of the departments would have to be relocated in various sites. One of those proposed sites, it related, was the EMS building across from the Fairfield Recreation Center.
The report relayed that the remodeling of the courthouse was expected to take 12 to 18 months to complete. However, it added that the estimated cost of it was not determined.
Below is a part of the said report.
"Fairfield County Council recently held a committee meeting for a project that will temporarily relocate the Fairfield County Courthouse for issues stemming from mold buildup.
"The courthouse has several remodeling projects schedule, so the committee is reviewing possible locations."
AC and plumbing systems are some of the most-common causes of mold presence. However, AGC Environmental commented that the problems the fungus' bring could be prevented from reaching the same extent the Farfield County Courthouse has experienced.
To do it, the company stated that one just have to implement an early mold testing. Particularly, it said that it must be done as soon as there is any sign of the fungus' presence. Such of those of signs, it enumerated, are musty smell, leaks and dark spots in the wall, floor or ceiling.
However, when it is a Florida mold testing that is needed to be implemented, AGC Environmental asserted that its service is the best among others. That, it explained, is because it is cost-effective and a big help even in court cases.
AGC Environmental cited that just like its other environmental health services, its Florida mold inspection and removal are performed by certified mold exterminators. It pointed out that they also follow the federal guidelines.
That's not all. In addition, the company said that its Florida air quality testing also provides a detailed report of the problem. That, it said, could be used in various purposes such as insurance claim and house purchase.
To learn about AGC Environmental and its services, the company invites everyone to its website at agcenvironmental.com.