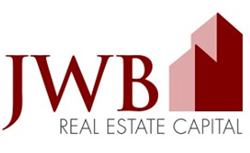 Our staff now works closely with men and women across the U.S. who want to buy investment real estate, but who do not know where to start
Los Angeles, CA (PRWEB) December 22, 2014
Using the funds that are placed into a retirement account to buy real estate will now be a reality for clients of the JWB Florida real estate company. The 401(k) investment program is now active for national investment clients who want to use available funds to buy a high cap rate investment property this year at http://www.jwbrealestatecapital.com/how-to-buy-investment-property-with-401k.
Men and women who are currently saving for retirement usually place up to 5 percent of an annual salary into an IRA, 401(k) or other security, according to financial news reports. The JWB company is providing a way for adults to use a portion of the funds held in a retirement accounts to buy rental property to increase future wealth.
"Our staff now works closely with men and women across the U.S. who want to buy investment real estate, but who do not know where to start," said one JWB Real Estate Capital source.
The 401(k) program now in place applies to other qualified retirement securities that would qualify for an investment property purchase. A new section of the JWB company website explains the new investing concepts that have been developed this year and streaming video is now included for access online.
"We've taken steps this year to maximize educational opportunities for beginner investors and have added more access to our programs," said the source.
The JWB Real Estate Capital company is now helping investors in 20 countries produce monthly cash flow as a real estate investor. An informative blog is now one source of acquiring content at http://jwbrealestatecapital.com/blog to help introduce adults to new ways to build housing industry wealth.
About JWBRealEstateCapital.com
The JWBRealEstateCapital.com company provides real estate solutions to adult investors daily in the U.S. The company now uses its website to inform potential clients about rental homes for sale that exist inside the company inventory. The JWBRealEstateCapital.com company now provides faster access to company supplied content through its web videos and content guides that are available for access this year.