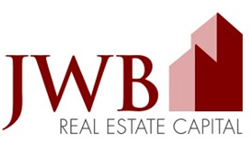 Buying investment homes for sale through our company is one form of wealth building that investors use whether in state or out of state to increase passive income
Orlando, FL (PRWEB) December 10, 2014
American investors who enter the real estate industry typically buy more than one home for use as a passive income source, according to new housing industry data. The JWB company has now increased its Florida rental homes inventory to help adults buy their first or second investment property at jwbrealestatecapital.com.
The inventory of market ready homes that can be explored when contacting the JWB company is positioned in various locations around the city of Jacksonville. Different construction projects have taken place to build brand new properties to include in the existing inventory of reduced priced homes that are available.
"Buying investment homes for sale through our company is one form of wealth building that investors use whether in state or out of state to increase passive income," a JWBRealEstateCapital.com source said.
Investing clients who choose the JWB company to build capital this year or in 2015 now receive add-ons that are specifically designed to improve cash flow. Third-party property management is now offered for a small monthly fee to help out of state investors with rent collection and tenant issues while under lease agreements.
"Our properties are completely turnkey and allow any person with cash, financing or a retirement account to buy into the housing market at a reduced rate to earn annual returns," said the source.
The JWBRealEstateCapital.com website now features more streaming videos this year to expand on the textual information that is provided on each website page. Adults who download the investing guides, read top 10 lists or other content that is posted can view the that are now posted at http://www.jwbrealestatecapital.com/blog online.
About JWB Real Estate Capital
The JWB Real Estate Capital company supplies the public with a trusted portal to find investing information specific to turnkey rental homes. The company model of investing has been revised this year to include sales of newly constructed houses. The JWB Real Estate Capital company gives access to its team members through its website to educate and information potential investors of current programs and properties available.