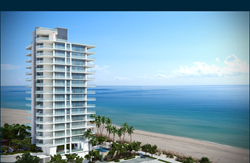 Pompano Beach, Florida (PRWEB) December 16, 2015
The real estate website TopTenRealEstateDeals.com has a look at Florida's blossoming pre-construction condo market.
"Florida's Hot Pre-Construction Condo Market"
The Florida pre-construction condo market is overwhelming from beach homes to urban lofts, golf villas, island hideaways, even a new project in South Florida with amenities that include an indoor ice skating rink and bowling alley. Prices range from a few hundred thousand dollars to over $50 million.
After years of canceled or postponed projects and almost nothing new while developers and banks worked through the 2007-11 condo glut, developers are back at work in much of the state. The condo business in the Miami area has been extremely strong for several years with over 200 new projects either completed, under construction or on the drawing board attracting buyers from all over the world. Miami is especially popular with European and South American wealthy who are attracted by the city's diversity, low cost of living and a safe place to invest and live.
While the Miami condo market has been on a huge upswing, an international destination for celebrities, athletes and the wealthy with plenty of things to do including Art Basel, the Miami City Ballet, Miami Dolphins, Miami Heat, Florida Marlins and the new Perez Art Museum, funded by a $40 million donation from a Miami condo developer, the rest of the state was quiet with virtually no new construction. Nervous developers who managed to survive the condo crash waited to test the recovery waters until 2014 when multiple Fort Lauderdale condo projects were launched.
Much of the new construction has been directed at the Fort Lauderdale and Pompano Beach condo market where land prices are about 70 percent less than nearby Miami Beach. More buildings are planned or already under construction in Juno Beach, Key West, New Smyrna Beach, Palm Beach Gardens and Singer Island. Most of the developments are located near the ocean or Intracoastal with prices starting around $600,000 for something small up to millions of dollars for the largest Florida luxury condos and the best ocean views.
Florida pre-construction is attractive to buyers and investors who are usually getting in at the lowest possible price with relatively small reservation fees, the price is locked in and there will be two or three years of appreciation before the project is finished and full payment is required. Developers usually increase prices up to 25 percent between the project's early launch and completion. It looked like the 2005 condo boom days in late 2014 when eager buyers camped out to be first in line for the launch of 51 oceanfront condos in Lauderdale-by-the-Sea. The project is already sold out.
While the condo bust bargains are history in much of Florida as developers start their new projects, there are still a few buildings in Fort Myers, Orlando and Daytona Beach where prices have been reduced as much as 50 percent to liquidate the remaining inventory.
Visit TopTenRealEstateDeals.com for more famous, celebrity and spectacular homes and real estate news.