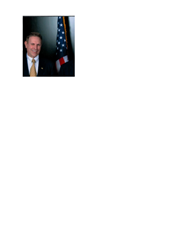 PARKLAND, Fla. (PRWEB) April 30, 2020
Florida Attorney James ("Jim") Pruden announced today that the he was the first candidate to be qualified by the Florida Divisions of Elections for Florida's Congressional District 22 and has been added to the ballot for the August 18, 2020 primary.
Pruden officially announced his campaign in October 2019 as a Republican challenger to the incumbent Democrat, Ted Deutch. After his October announcement, Pruden turned up a powerful website that takes aim at what he identifies as the Democrat Party's new direction into extreme socialism and defines a definitive campaign platform on many pressing issues affecting the District and the country's national concerns. The Website, http://www.JimPrudenForCongress.com contains both videos as well as text outlining his platform.
Since announcing his candidacy, Pruden has waged a fierce campaign demonstrating that he is the most experienced and qualified Republican candidate running in District 22. Pruden, who has been a resident within the District for 38 years, holds a Bachelor of Science, an MBA and Juris Doctor Degrees. His experience consists of an aggregate of more than 45 years in technology, executive management, business and law, and worked the last 22 years as a business attorney and commercial litigator. That experience includes representation before Florida's Circuit Courts, the 4th District Court of Appeal, and the Federal US District Court for the Southern District of Florida. His practice also provided services associated with finance and corporate governance for a variety of business areas, commercial and residential real estate, intellectual property, state and federal regulatory matters, acquisitions, business alliances, and extensive contract work for domestic and international matters. Pruden has also made all of the required filings and disclosures with the Federal Election Commission and U.S. House of Representatives while other challengers have been sanctioned or otherwise failed to comply with election reporting laws and regulations.
Over the past months, Pruden rapidly garnered significant support for his Congressional bid and has raised more funds for the campaign than all of the other challengers combined. Pruden stated that "after the August 18th primary, this campaign is postured to be one of the more closely watched in the November 2020 election cycle as it is in the Palm Beach and Broward County areas which can significantly affect the outcome of Florida's direction in the Presidential election."
###
Jim Pruden For Congress
6574 N. State Road 7
#245
Coconut Creek, FL. 33073
Phone: 561-417-4644
Email: Jim@JimPrudenForCongress.com
Web Site: http://www.JimPrudenForCongress.com
Paid for Jim Pruden for Congress