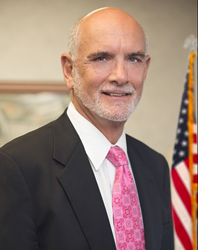 Be very leery of work authorizations that "assign" insurance policy proceeds to the restoration firm
Tampa, Florida (PRWEB) May 01, 2014
Property Loss Consultant and Public Insurance Adjuster Charles R. "Dick" Tutwiler and his firm Tutwiler & Associates have handled insurance claims in every big storm since 1984. But he still sees policyholders making the same mistakes. Given the serious flooding and tornado damage that has resulted in the Florida Panhandle and Northern Gulf States, he's afraid more business and homeowners will unknowingly put their claim in jeopardy, especially as it relates to restoration work and is offering guidance in hopes some of these costly mistakes can be avoided.
Tutwiler says that once local authorities give the all clear, a property has been inspected and it's safe to return, mitigation efforts should be started immediately. If insured for the loss, most insurance policies have a requirement that the policyholder take reasonable and necessary measures to protect and preserve their property from further damage. This can be a challenge that requires difficult decisions that could create large out-of-pocket costs for the homeowner at a time when the insurance company's adjuster may not have seen the loss or given the OK to start the dry-out or restoration process. "To protect themselves, policyholders should ask the restoration company to provide a specific scope of work and price "in writing" and then get it to the adjuster assigned to the loss for approval, says Tutwiler. If possible, a meeting should be scheduled at the site to insure all parties agree on the work to be done," he says.
Compounding the problem will be decisions related to the value of items to be restored, where the items value is less than the restoration cost. In some cases, when the loss is severe and the policy limits are low, a policyholder may need full policy limits to pay for the total loss value of the building contents. Emergency restoration can be very expensive and drying-out a building can be problematic requiring building components (that are not damaged) to be removed to facilitate the dry-out process. Damaged property such as business stock or personal property may also need to be removed and stored. "It's always a good idea to photograph personal property/inventory before it's removed or placed in storage. This protects the policyholder from the inevitable insurance adjuster and salvage firm inspections that will follow," states Mr. Tutwiler.
"Policyholders also need to beware of fast buck operators who want to run up a restoration bill," states Mr. Tutwiler. Dry-out costs are very profitable while storing inventories often carry significant mark-ups. Tutwiler urges policyholders to make sure they understand the work authorization forms they are asked to sign. In the case of a building service contract, the signature may in fact give a firm "lien" rights if their bill is not paid in total. It is not uncommon to have insurance companies contest the excessive and unreasonable charges from these dishonest firms. When they do, Tutwiler says, he has seen many cases where they will pay part of the bill but not the total. Then they will remind the insured that they signed the work authorization without approval. There also may be issues with restoration costs for work that is not covered. For example: if a homeowner does not have a flood policy, the insurance company may only pay for restoration costs related to wind damage.
Tutwiler reminds business and homeowners that emergency restoration work authorizations are contracts and if possible should be reviewed by an attorney. He has seen some policyholders successfully change work authorization forms to state that any payment for services must be approved by the insurance company. Also be very leery of work authorizations that "assign" insurance policy proceeds to the restoration firm. "Use common sense. It's your insurance money," states Mr. Tutwiler. "Once it's paid out you cannot go back for more."
About Tutwiler and Associates is a firm of public adjusters licensed in 10 states and the U.S. Virgin Islands specializing in commercial and residential property loss adjusting. With well in excess of $113 million in client success stories over a 27-year history, the Florida public adjusters work exclusively on behalf of policyholders to help them achieve the maximum settlement amounts they can fairly and honestly recover based on their loss and insurance policy provisions. The Gulf Coast based public adjuster firm is committed to public service and strives to educate its clients about commercial and residential windstorm and hurricane losses, flood damage, fire, smoke and water damage, collapse, hidden decay and mold losses, sinkholes, loss of stock, and business interruption.