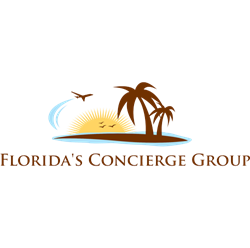 Orlando, Florida (PRWEB) July 22, 2015
For those who want to experience top-of-the-line accommodations, a variety of different amenities and perks, along with some of the best customer service around, a cruise vacation would be a perfect fit. The team at Florida's Concierge Group takes the time to highlight some of the best cruises available during the summer travel season and some tips on planning. Not only do families get the chance to have a fun vacation together, cruises are often a less expensive way to have fun. Travelers need to remember that a cruise vacation is an all-inclusive holiday, and if planned correctly a very relaxing and exciting adventure! A variety of entertainment and activities are included on board, something that makes this type of vacation perfect for families. Here are some top Caribbean cruises to check out this year.

Allure of the Seas: Offered by top-tier provider Royal Caribbean International. Florida's Concierge Group shares taking an exciting cruise on this massive ship (which holds more than 6,000 passengers) offers plenty of fun things to do. Rock-climbing walls, casinos, a bevy of different "neighborhoods" to shop, eat and play in make this one a perfect pick for anyone out there in need of an island fantasy. Since this ship is so large, maximize time on the holiday by planning on board and port excursions in advance to have plenty of free time to explore the ship!
Celebrity Reflection: This ship has been on the water since late 2012, but looks as brand new as can be. There is a lot of fun awaiting those who choose to celebrate with Celebrity cruise line, since this ship is home to a variety of amenities like an art studio, an on-board spa as well 12 different restaurants and six other specialty food venues. For first time cruisers, reserving a cruise can be exciting but also overwhelming. There are many planning and reserving tips that the team and Florida's Concierge Group can assist with, as well of course as providing unbeatable discounts and pricing on cruise vacations.
Oasis of the Seas: Another top choice from Royal Caribbean International, this is one of the line's largest ships in the world. There are quite a few activities on deck for travelers to enjoy during their Caribbean vacation, including zip lines, surfing simulators as well as a carousel for the kids.
Take time away from the stress of hectic schedules as well as life's other responsibilities to enjoy a relaxing trip somewhere new. Enjoying all of the amenities as well as the savings travelers can discover on any of these luxury vacation cruises will be a great way to both unwind, and also save money and take even more vacations. For more information on other top recommended cruises and tips from Florida's Concierge Group to experience this summer, please visit their website at http://flcgt.com/
561-640-0103
info(at)flcgt(dot)com