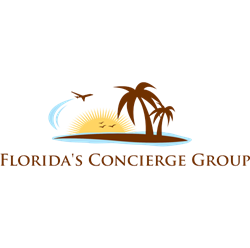 ORLANDO, FLORIDA (PRWEB) August 31, 2015
Florida's Concierge Group is one of the top travel providers within the entire vacation industry for many reasons, but one of the reasons they have gained such a stellar reputation is because of all the time and effort they put towards helping travelers achieve their vacation goals. Their customer service extends to even recommending places to be during upcoming fall trips for those who could use ideas or help planning.
It's no secret that many travelers out there desire spending time in exotic locations, absorbing luxury unlike they have ever before experienced. Florida's Concierge Group knows every family looking for fun will enjoy visiting Florida, the sunshine state, which is home to many different beaches as well as several exciting attractions. The city of Miami is one of the most exciting places to be, and it shows with the amount of fun things to do in the area.
One of the most popular past-times for all those who are visiting this city to first check out is sightseeing. Florida's Concierge Group knows all those who spend time in this city will want to take advantage of all the beautiful landmarks found in the area. One of the top landmarks in the city is the famous Villa Vizcaya Museum and Gardens, a truly impressive estate that has Italian-influenced architecture that was once the home of a former business mogul James Deering. As far as the seeing the rest of the city goes, there are many event tours available for those who would like a trusted guide to take them around town while highlighting all the must know information.
But the beautiful beaches in the area are truly what draws so many families to visit this exciting city each year, and now is the perfect time of year. Florida's Concierge Group shares that after Labor Day weekend, the rush of summer travelers dies down a bit, perfect for those who are hoping for rest, relaxation and avoiding the crowds at the beach. South Beach is a popular stop, especially since this area is home to a lot of trendy shops and delicious dining options, so make time during the trip to visit.
Florida's Concierge Group knows so many opportunities for fun await travelers who plan a vacation to Miami this fall. For more information or for additional assistance while planning a trip, contact Florida's Concierge Group today in order to start customizing the perfect vacation for the whole family.
###
561-640-0103
info(at)flcgt(dot)com