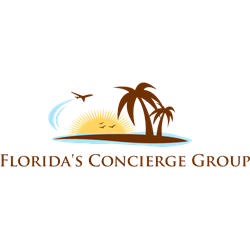 ORLANDO, FLORIDA (PRWEB) August 27, 2015
Florida's Concierge Group is often recognized for being one of the top travel services in the industry, offering all those planning their trips peace of mind during the process. Through top customer service efforts and a dedicated staff, everyone who uses their services will be pleased with the results.
Florida's Concierge Group shares that many families out there who are looking for fall vacation ideas often hope to include their children or other young family members' wishes in their planning. And one of the most popular spots to explore and learn more about animals all while being entertained is the city of Tampa. Here are the top activities travelers can choose from while staying in this area.

Florida Aquarium: All those out there who want to learn more about marine life will find this aquarium to be the perfect place to do so. Florida's Concierge Group shares there are many exhibits that highlight the history and uniqueness of the animals that live under the sea, as well as an outdoor water adventure zone for the kids.
Big Cat Rescue: This unique venue is where travelers can see some of the most exciting large wild cats around. This sanctuary is home to several different breeds travelers will enjoy learning more about, which Florida's Concierge Group shares includes things like lions, jaguars, tigers and even smaller breeds like bobcats, cougars and also two rare Siberian lynxes.
Lowry Park Zoo: Home to more than 2000 animals, as well as a variety of thrilling adventure rides, interactive exhibits and even interesting theme shows, this is one venue parents and children alike will enjoy. There is delicious on-site dining and shopping for the grownups, while kids can see all the animals they could ever desire.
Dinosaur World: Although the last animal on the list is officially extinct, that doesn't mean travelers who spend time at this exciting theme park won't get a taste for what the actual animals were like. Learn all about the history behind these creatures as well as see life-size statues of more than 100 different species.
Florida's Concierge Group knows all this and more await travelers who decide to visit Tampa this fall. And for more family-friendly vacation activity ideas, visit this travel provider online at their official website: http://flcgt.com/
###
561-640-0103
info(at)flcgt(dot)com