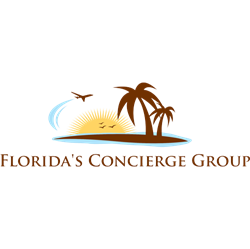 ORLANDO, FLORIDA (PRWEB) August 28, 2015
Florida's Concierge Group is one of the most prominent travel providers out there, offering families from all around the chance to experience their dream vacation. Whenever planning a trip with this top company, vacationers find they are granted exclusive access to top-tier amenities and accommodations, as well as many other wonderful travel benefits as well.
With so many options of amazing attractions and sightseeing all around the state, there is no question why Florida is such a popular travel destination. Florida's Concierge Group takes the time to find different venues that each member of the family will enjoy. Here are some of the top options from around the state that travelers will find a fall visit to will be just the thing to spice up their family vacations.

Clearwater Beach: All those who love spending time along the sandy shores will love visiting Florida since the state is home to many different opportunities to enjoy beautiful beaches. Clearwater Beach is no exception, and with fun nearby attractions like a ferry ride to Caladesi Island or perhaps a stop at the famous Clearwater Marine Aquarium, nothing but fun will be in order.
Islands of Adventure: All those who will be spending time in the Orlando area will find hanging out here for the day will be the perfect theme park experience. With beautiful sightseeing all around the Universal Studios theme park and plenty of fun things in this area to do like hanging out in Toon Lagoon, seeing all the best superheroes at Marvel Super Hero Island, or running into all the best children's book characters at Seuss Landing, this just might be the perfect place for the day.
Museum of Science & Industry: Florida's Concierge Group knows that those who love to educate themselves about how the world works will be in heaven at this museum. Everyone visiting the city of Tampa should take time to visit this fun stop where kids can explore different exhibits or even take in a movie on the jumbo IMAX screen.
Florida's Concierge Group recommends attending any of these exciting activities or visiting these destinations within Florida for a fun and unforgettable vacation. Planning a trip has never been easier with the helpful customer service and assistance provided by this top travel planner. For more information, visit their official website: http://flcgt.com/
###
561-640-0103
info(at)flcgt(dot)com