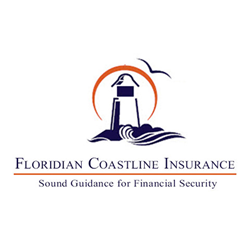 "Our customers can combine coverage for vehicles, property and natural disasters in one place, which can make the process of managing their insurance coverage much more convenient." - Juan Carlos Cruz
FORT LAUDERDALE, FL (PRWEB) July 29, 2015
Floridian Coastline Insurance has made the process of bundling personal insurance coverages easier by announcing new exclusive options for customers looking to insure their homes and vehicles in one place. Customers can now combine Progressive Insurance auto, motorcycle, boat or RV policies with home and flood coverage to receive top-notch coverage with lower premiums.
The new policy bundles were made available after American Strategic Insurance (ASI) — which is owned by Progressive Insurance — announced a new HO3 Flood Endorsement, which can combine home and flood insurance coverage under a single policy. The new policies offer significantly higher building and increased content limits than the National Flood Insurance Program (NFIP)'s policies, at similar or lower rates. The HO3 program with flood endorsement also includes Replacement Cost on Buildings and Contents coverage — both of which the NFIP excludes.
"The new flood endorsement makes it easier for our customers to consolidate their insurance coverage," said Juan Carlos Cruz, President of Floridian Coastline Insurance. "Our customers can combine coverage for vehicles, property and natural disasters in one place, which can make the process of managing their insurance coverage much more convenient."
By combining their Progressive Insurance auto, motorcycle, boat or RV insurance with a home and flood policy, Floridian Coastline Insurance customers could save up to 15% on their coverage. Floridian Coastline Insurance is one of just a handful of agencies in the entire state of Florida to offer this policy bundle.
Meet Floridian Coastline Insurance
Floridian Coastline Insurance is a full-service independent insurance agency, serving customers in Fort Lauderdale, Miami and throughout Florida. Floridian Coastline Insurance considers the needs of customers and searches for policies on their behalf in order to deliver great coverage at affordable prices coupled with exceptional customer service.
To get in touch, visit us online at http://www.floridiancoastline.net.