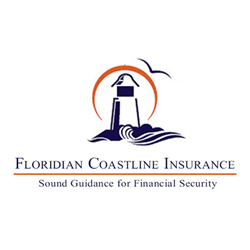 "The goal of our new site is to make searching for insurance simpler than ever." - Juan Carlos Cruz
FORT LAUDERDALE, FL (PRWEB) July 27, 2015
Floridian Coastline Insurance has designed a new, fully-featured site to better serve consumers in Fort Lauderdale, Miami and surrounding cities across South Florida, which you can now view at http://www.floridiancoastline.net. The website was developed to be easy to navigate and contains many valuable features in order to make insurance straightforward, fast and efficient.
Customers can now utilize many features, as well as request free home, auto, business and boat insurance quotes, from the comfort of home. These features include scheduling payments, requesting policy changes and browsing the helpful content in our blog. The new site works to enhance Floridian Coastline Insurance's reputation for providing affordable home, auto, business, and boat insurance with excellent customer service.
"The goal of our new site is to make searching for insurance simpler than ever, while maintaining the personal approach of customer service," said Juan Carlos Cruz, President of Floridian Coastline Insurance. "We want our clients to feel confident in their familiarity of insurance topics and their choices when buying insurance, and our team of premier agents is there to deliver support whenever possible."
By viewing http://www.floridiancoastline.net, customers can typically find the answers they seek about home, auto, business and boat insurance and other commonly asked questions without the need to pick up the phone. Trained agents also remain available to provide assistance.
All About Floridian Coastline Insurance
Floridian Coastline Insurance is a full-service independent insurance agency, serving customers throughout Florida. Floridian Coastline Insurance considers the needs of customers and searches for policies on their behalf in order to deliver top-notch coverage at affordable prices coupled with exceptional customer service. To get in touch, visit us online at http://www.floridiancoastline.net.