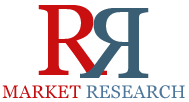 The market is estimated at $2.3 billion in 2013 and is poised to grow at a CAGR of 10% from 2013-2018, to reach $3.7 billion by 2018.
Dallas, Texas (PRWEB) April 21, 2014
The global flow cytometry market is estimated to grow at a lower CAGR in developed countries; however it is expected to witness a high growth in the emerging countries such as China, India, and Brazil. Factors such as the technological advancements in flow cytometry instruments; fostering research activities in the field of life sciences such as proteomics, genomics, and pharmacogenomics; growing clinical trials; fostering prevalence of HIV and cancer; launch of new reagents for specific applications such as diagnostics, drug discovery, and development of user friendly and intuitive software's in the global flow cytometry market. However, factors such as high cost of instruments, reluctance among researchers to use flow cytometers (due to complexity and consumption of large space), dearth of training, and lack of awareness among probable users are restraining the growth of the flow cytometry market.
Complete Report available at http://www.rnrmarketresearch.com/flow-cytometry-market-by-technology-cell-bead-based-products-services-reagents-instruments-software-accessories-application-research-clinical-end-user-commercial-organizations-d-market-report.html.
In this report, the global flow cytometry market has been segmented on the basis of products (instruments, reagents and consumables, software, services, and accessories) and applications (research, clinical, and industrial applications). The Research field commands a major chunk of the global flow cytometry market in 2013. This is attributed to the increasing applications of flow cytometry in drug discovery and development process, right from pre-clinical trials to target identification and throughput screening. However, the clinical applications segment is the fastest growing segment in this market, owing to the increasing prevalence coupled with intensifying adoption of flow cytometry techniques for the diagnosis and treatment of a number of diseases such as cancer, HIV/AIDS, and others.
Major players such as BD Biosciences (U.S.), Beckman Coulter Inc. (U.S.), Life Technologies Corporation, and eBioscience, Inc. (U.S.) are adopting several growth strategies such as new product launches, partnerships, agreements, collaborations, joint ventures, mergers and acquisitions in order to keep pace with the evolving industry trends.
North America (comprising the U.S., and Canada) commanded the largest share of the global flow cytometry market, followed by Europe. Factors such as increasing number of ongoing researches, improved infrastructure, and technological advancements are driving the growth of the North American flow cytometry market. However, high cost of instrument, complexity of software, high maintenance cost, and requirement of large bench space are restraining the growth of flow cytometry market in North America.
Inquire for Discount at http://www.rnrmarketresearch.com/contacts/discount?rname=168025.
The flow cytometry market is a diversified and consolidated market. As of 2012, BD Biosciences and Beckman Coulter Inc. (a wholly owned subsidiary of Danaher Corporation) together accounted for a share of 65% of the global flow cytometry market. New product launches were the key strategies adopted by the market players to strengthen their presence in the market. Along with these strategies, companies in this market also adopted partnerships and collaborations, geographical expansions, and mergers and acquisitions, to strengthen their product portfolio and to expand their geographical presence.
Reasons to Buy the Report:
From an insight perspective, this research report has focused on various levels of analysis, which include—industry analysis (PEST analysis and Porter's five force model); market share analysis of top players, supply chain analysis; and company profiles. These analyses together comprise and discuss the basic views on the competitive landscape, emerging and high growth segments of the flow cytometry market, high-growth regions and countries and their respective regulatory policies, government initiatives, drivers, restraints, and opportunities. The above mentioned market research data, current market size, and the forecast of the future trends will help the existing players and the new entrants to make the necessary decisions regarding the product offerings, geographic focus, changes in the strategic approach, R&D investments for innovation in products and technologies, and other approaches to sustain in the market.
Firms purchasing this report could use any one or a combination of the following strategies (market penetration, product development/innovation, market development, market diversification, and competitive assessment) for reaping the market share.
Major points from Table of Content
12 Company Profile
12.1 Becton, Dickinson and Company
12.2 Beckman Coulter, Inc. (A Subsidiary of Danaher Corporation)
12.3 Ebioscience, Inc. (A Subsidiary of Affymetrix, Inc.)
12.4 Emd Millipore Corporation (A Division of Merck Kgaa)
12.5 Life Technologies Corporation (A Brand of Thermo Fisher Scientific, Inc.)
12.6 Bio-Rad Laboratories, Inc.
12.7 Luminex Corporation
12.8 Miltenyi Biotech
12.9 Partec GMBH
12.10 TTP Labtech LTD.
Order a copy of this report at http://www.rnrmarketresearch.com/contacts/purchase?rname=168025.
Browse more reports on In Vitro Diagnostics (IVD) Market at http://www.rnrmarketresearch.com/reports/life-sciences/diagnostics/in-vitro-diagnostics-ivd.
About Us:
RnRMarketResearch.com is an online database of market research reports offer in-depth analysis of over 5000 market segments. The library has syndicated reports by leading market research publishers across the globe and also offer customized market research reports for multiple industries.