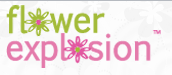 Wilmington, DE (PRWEB) September 25, 2013
Flower Explosion LLC has announced that it will be running a new special starting this month on wholesale roses. The pricing will start at just $0.89 per stem. LAD Solutions has been hired to announce the promotion in order to increase the number of wholesale orders for roses that are placed by FlowerExplosion.com customers.
Flower Explosion is offering their premium roses in a variety of colors and for orders of 250 stems or more, the pricing starts at just $0.89 per stem. The colors that are available vary depending on seasonal availability. Currently, the exclusive varieties that are being offered are red intuition, pink intuition, Bengala and tinted roses.
The company is also offering the roses in a three different stem length options in order to meet the varying needs of its customers. These roses are sourced from Ecuadorian farms and the company promises to deliver the roses so that they will open only upon hydration so that customers can receive their roses at the peak of freshness.
In addition, the company is offering a free shipping via FedEx promotion with this new special. The company will deliver orders via FedEx to all 50 states. Customers can also select the delivery date for the roses via the company's website. For holiday and weekend delivery options, the company has requested that customers give Flower Explosion a call first to see if any special restrictions apply and if the order can be delivered on the date that the customer has requested.
Due to the wholesale nature of the promotion, customers that place individual orders will not be eligible for the promotion. Therefore in order to get the discount, the customer must place a volume order of 250 stems or more. There are additional discounts available depending on the size of the wholesale order as well.
For more information about the promotion and to find out which varieties are currently in season, Flower Explosion has requested that customers call the company directly to place an order. In addition, there is information available on the company's website at FlowerExplosion.com if the customer would prefer to place an order for flowers via the website.
Flower Explosion has not specified exactly how long the promotion will last and is encouraging customers to place orders right away if they would like to have the best access to all of the varieties of roses that are available for sale.
About Flower Explosion LLC: Flower Explosion LLC is a major supplier of flowers for both business and personal use. The company sources nearly 100 varieties of flowers from farms around the world and delivers them to their customers in the United States and globally. For more information about the services and products available from Flower Explosion LLC, visit the company's website at http://www.flowerexplosion.com.